China Building Hospital in 10 Days to Treat Patients with Coronavirus (+Video)
January, 25, 2020 - 12:45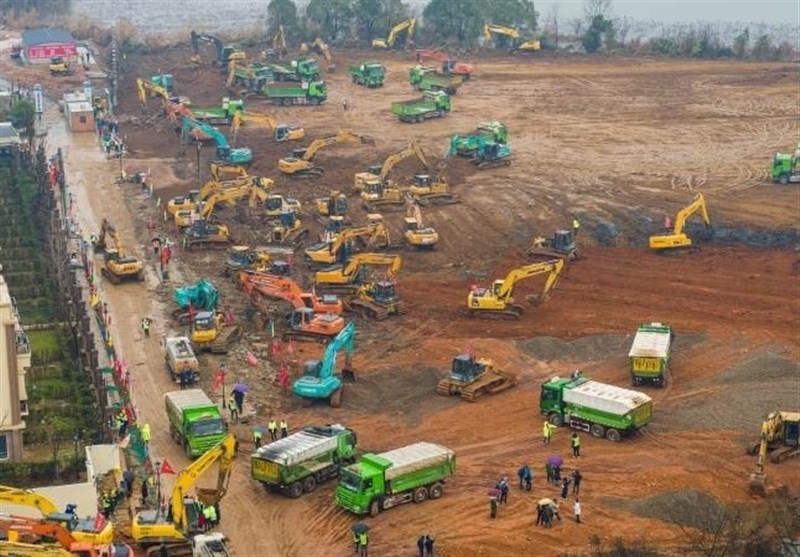 TEHRAN (Tasnim) – An extraordinary footage has been released showing Chinese authorities taking swift action to contain deadly coronavirus as the disease spreads by building a hospital dedicated to treating patients infected with the new virus.
The new coronavirus has killed 26 people, sickened hundreds and prompted unprecedented lockdowns of cities home to millions of people during the country's most important holiday.
On the eve of the Lunar New Year, transportation was shut down Friday in at least 10 cities with a total of about 33 million people. The cities are Wuhan, where the illness has been concentrated, and nine of its neighbors in central China's Hubei province, News.com reported.
The Wuhan government said Friday it was building a designated hospital with space for 1,000 beds in the style of a facility that Beijing constructed during the SARS epidemic.
The hospital will be erected on a 25,000 square-meter lot and is slated for completion February 3, municipal authorities said.
Chinese officials have not said how long the shutdowns of the cities will last.
The coronavirus family includes the common cold as well as viruses that cause more serious illnesses, such as the SARS outbreak that spread from China to more than a dozen countries in 2002-03 and killed about 800 people, and Middle Eastern respiratory syndrome, or MERS, which is thought to have originated from camels.
The Wuhan outbreak is suspected to have begun from wild animals sold at a food market in the city. The market is closed for investigation.