Nadler Calls Trump A 'Dictator' on Senate Floor
TEHRAN (Tasnim) – On the fourth day of the US Senate impeachment proceedings, Rep. Jerrold Nadler (D-NY) said Trump is a "dictator (who) must be removed from office."
January, 25, 2020 - 15:30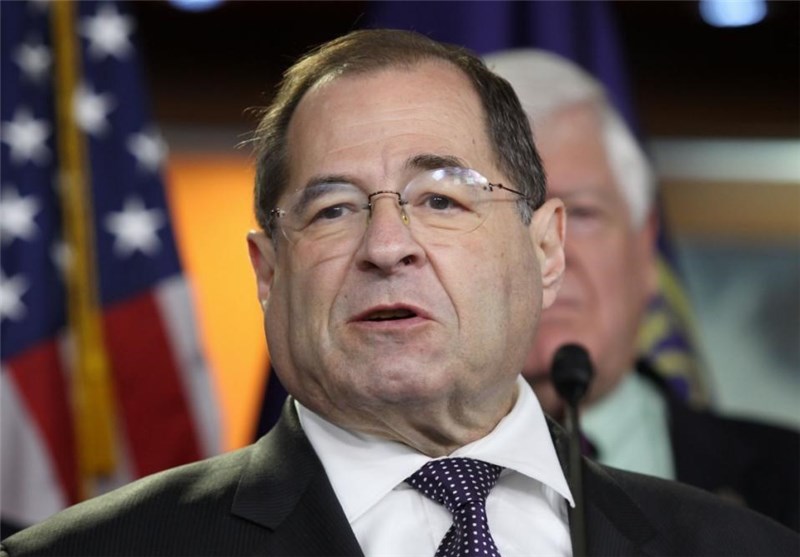 "He wants to be all powerful," Nadler said. "He doesn't want to have to respect the Congress, he does not have to respect the representatives of the will of the people."
Democrats have accused Trump of abusing his power by using US resources in the form of military aid to Ukraine to pressure a foreign government to investigate business dealings of former Vice President Joe Biden.
"Only his will goes," Nadler added. "He is a dictator. This must not stand and that is another reason he must be removed from office," The Hill reported.
Earlier this week Nadler struck a nerve with Senate Republicans after accusing the Republican members who voted against bringing in additional witnesses to the trial of being part of a "cover-up".
After his comments, several Republican senators, including key moderates Lisa Murkowski (R-Alaska) and Susan Collins (R-Maine), said they were "offended" and "stunned" by Nadler's comments.
Democrats have until Friday evening to make their case to Republican senators. Starting on Saturday, Trump's legal defense team will begin presenting its case to the Senate.