Yellow Vests Begin 63rd Week of Protests in France (+Video)
January, 25, 2020 - 18:44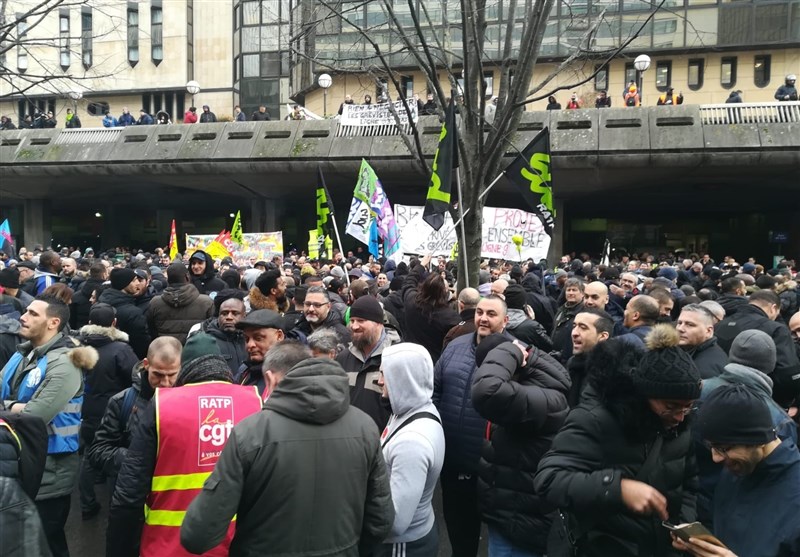 TEHRAN (Tasnim) - Despite the French police repression and violence against journalists the Yellow Vest protesters hit the streets of Paris for the 63rd week in a row on Saturday.
Thousands of yellow vest marchers took to streets of Paris for the 63rd consecutive week of the protests against Macron's policies, which according to protesters have brought so much poverty and misery to France.
Footages posted on social media shows the heavy police presence in the streets of Paris as many more protesters among them lawyers, teachers, nurses and fireman are expected.
Since the movement began last November, tens of thousands have marched every Saturday through the streets of France, airing a number of grievances, ranging from taxes on fuel to income inequality.