Iranian Passenger Plane Derails off Path amid Landing in Mahshahr (+Video)
January, 27, 2020 - 10:14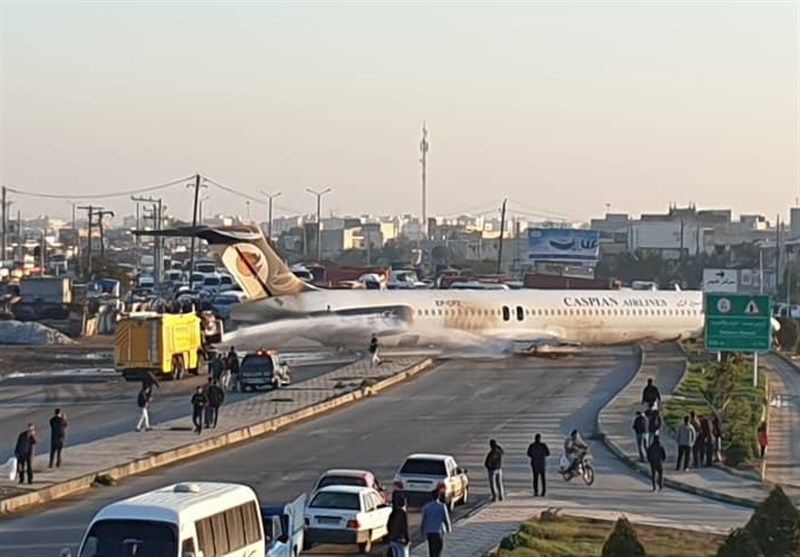 TEHRAN (Tasnim) – Passenger safely exited from an airplane that derailed off the path and crash-landed in the middle of a street in the city of Mahshahr in southwestern Iran.
Videos were posted on social media showing passengers safely exiting the airplane.
The Spokesperson of Iran's aviation organization, Reza Jafarzadeh, said in a statement that the incident had no casualties and all the passengers are safe, adding, the cause of the accident is under investigation.
Iranian Caspian Airlines is the owner of the passenger airplane.