IRGC Official Reiterates Futility of Talks with US
January, 27, 2020 - 17:43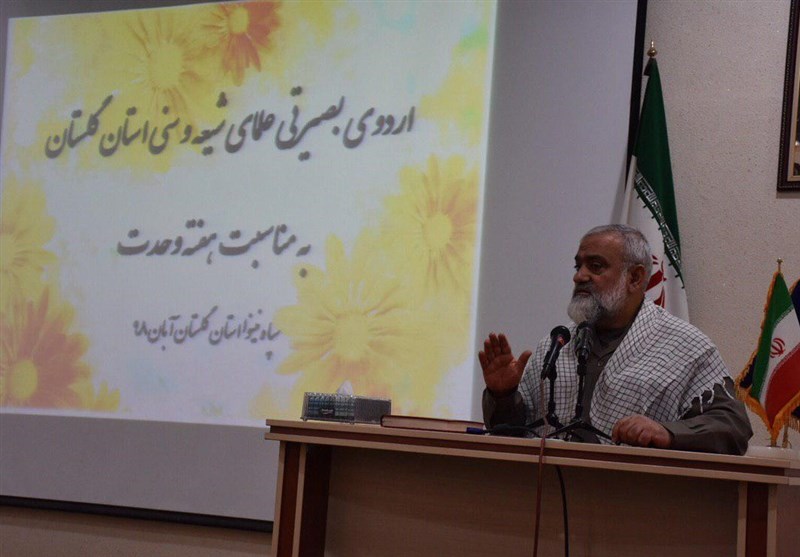 TEHRAN (Tasnim) – The Islamic Revolution Guards Corps (IRGC) deputy commander for coordination shrugged off the results of the nuclear talks with the previous US administration and said the recent assassination of Lt. Gen. Qassem Soleimani was one of the outcomes.
"Talks and negotiations with the US over the past few years have been fruitless," Brigadier General Mohammad Reza Naqdi said in a speech in Tehran on Monday.
"The assassination of Martyr Hajj Qassem Soleimani has also been one of the effects of negotiating with the US," he said.
"Because whenever we spoke (to the US) in a language other than resistance, we were struck, and this makes the enemies of the Islamic Revolution even more bold," the commander went on to say.
"Unfortunately, some domestic political groups continue to speak of negotiation, while the criminal America never complies with any international treaty," Brigadier General Naqdi stated.
General Soleimani, Abu Mahdi al-Muhandis, who was the deputy head of Iraq's Hashd al-Sha'abi (PMU), and a number of their entourage were killed in a strike by American drones near Baghdad International Airport on Friday, January 3.
The White House and the Pentagon claimed responsibility for the assassination of General Soleimani in Iraq, saying the attack was carried out at the direction of US President Donald Trump.
In the early hours of January 8, the Islamic Revolution Guards Corps (IRGC) targeted the US airbase of Ain al-Assad in Iraq in retaliation for the US move.