Palestinians Protest against Trump's 'Peace Plan' (+Video)
TEHRAN (Tasnim) – Thousands of Palestinians staged a protest in Gaza City on Monday against the Middle East 'peace plan' proposed by US President Donald Trump.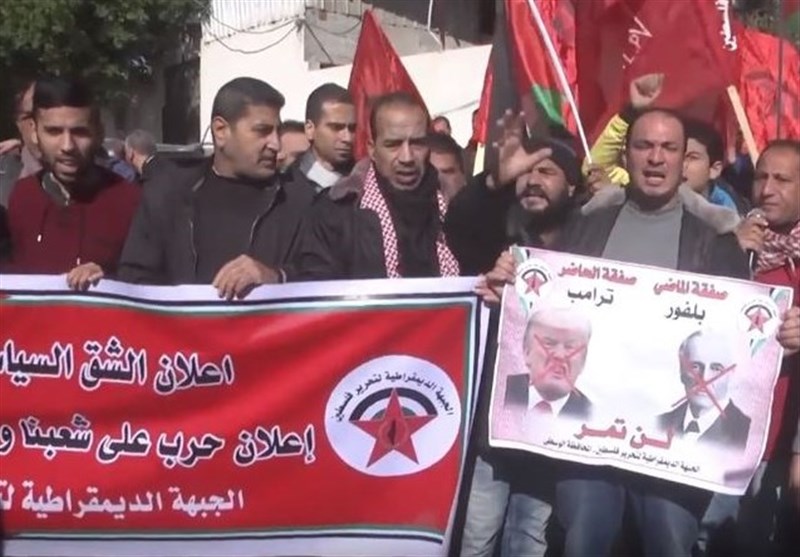 The protesters burned an effigy of Trump during the demonstrations.
Palestinian Prime Minister Mohammed Shtayyeh called on international powers Monday to boycott Trump's 'peace plan,' seen by Palestinians as being biased towards Israel. Trump's plan is expected to weigh heavily in Israel's favor.
The plan has been criticized as a distraction from Israeli Prime Minister Benjamim Netanyahu's recent charges of fraud and corruption and Trump's impeachment proceedings.