Iran Shrugs Off New US Sanctions on Nuclear Chief Salehi
January, 31, 2020 - 12:25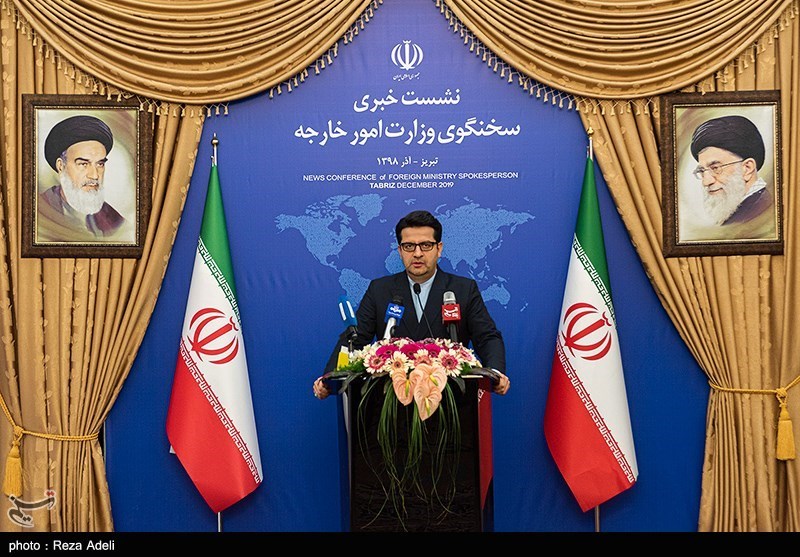 TEHRAN (Tasnim) – Iranian Foreign Ministry Spokesman Seyed Abbas Mousavi said the new sanctions imposed by the US against Head of the Atomic Energy Organization of Iran (AEOI) Ali Akbar Salehi would have no negative effect on the progress of the country's nuclear program.
"Dr. Salehi is a prominent scientific and political figure in the country, and sanctions on him, which are only out of (Washington's) desperation, will have no effect on the development of the Islamic Republic's peaceful nuclear program," Mousavi said in a statement on Friday.
"It is not the first time he has been on the list of unilateral and illegal sanctions, just as it is not the first time Iranian nuclear scientists have been targeted by hostilities of the US and the Zionist regime," he said.
The spokesman condemned "the unwise move" and said, "It seems that the US regime's officials have resorted to such clumsy and empty moves against the Iranian nation in a bid to divert the public opinion from domestic developments stemming from Trump's impeachment as well as the early failure of the so-called Deal of the Century."
The Trump administration on Thursday imposed new sanctions on the AEOI and its head, Salehi.
In May 2018, US President Donald Trump pulled his country out of the 2015 nuclear deal known as the Joint Comprehensive Plan of Action (JCPOA).
Iran and the remaining parties launched talks to save the JCPOA after the US withdrawal, but the three EU parties to the deal have failed to ensure Iran's economic interests.
The EU's inaction forced Tehran to stop honoring certain commitments to the nuclear deal.
Iran maintains that the new measures are not designed to harm the JCPOA but to save the accord by creating a balance in the commitments.