Yellow Vests Take Part in 64th Week of Protests in France (+Video)
February, 01, 2020 - 16:26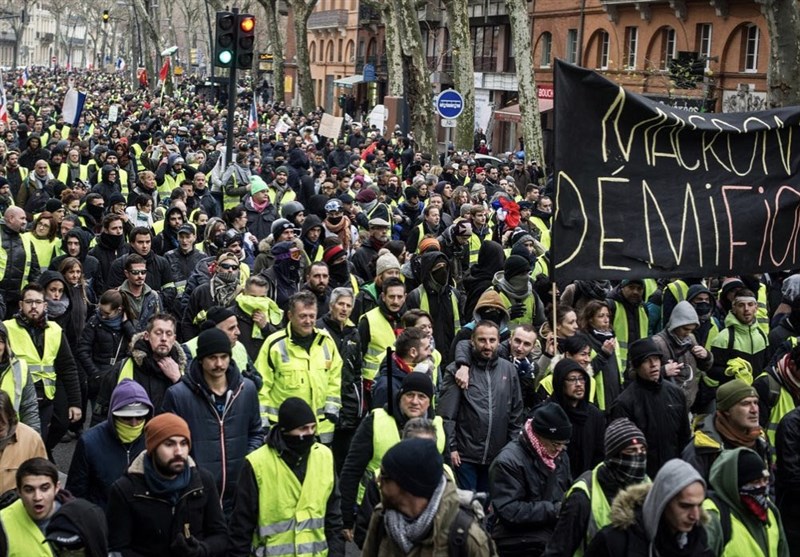 TEHRAN (Tasnim) – Several thousands of Yellow Vest protesters hit the streets of Montpellier in response to the national call to take part in the 64th week of protests on Saturday, February 1.
They protested against President Emmanuel Macron's policies, which according to protesters have brought so much poverty and misery to France.
Footages posted on social media shows the heavy presence of protesters in the streets of Montpellier. Reports also indicated heavy presence of protesters in Paris.
Since the movement began last November, tens of thousands have marched every Saturday through the streets of France, airing a number of grievances, ranging from taxes on fuel to income inequality.