Recovered Coronavirus Patients Can Get SARS-Like Infection again: Chinese Doctor
TEHRAN (Tasnim) - Patients who recover from China's deadly coronavirus are at risk or relapsing or catching it again, a doctor working in the outbreak has warned.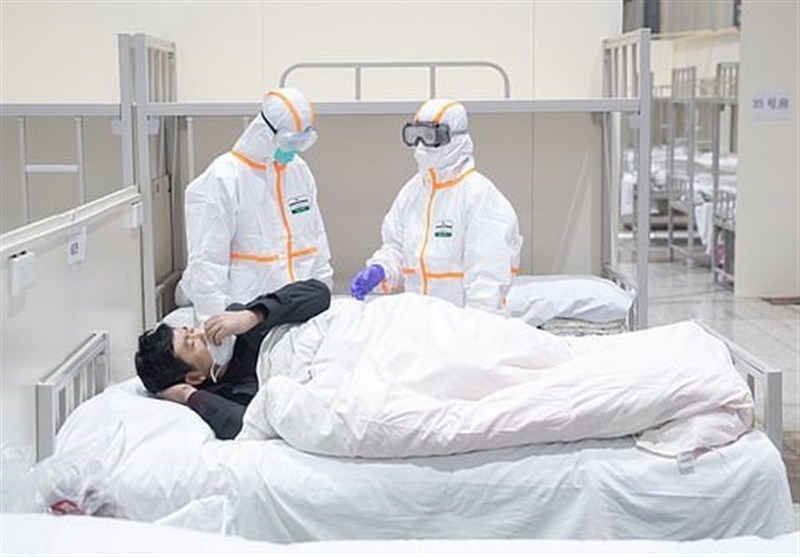 One of the riskiest elements of the coronavirus is that people have no immunity to it because it's completely new, DailyMail reported.
And although the body is able to become partly immune to some viruses – like flu – or almost completely immune to others – like chickenpox – reinfections do happen.
The coronavirus gripping China's Hubei province is no exception, according to a doctor in the country's health commission.
Dr Zhan Qingyuan said there is a 'likelihood of relapse' for patients who have recovered from the coronavirus.
More than 30,000 people have caught the infection this month and 630 have now died because of it, with nearly all of the cases and deaths happening in China.
Experts in the UK told MailOnline it was unlikely that Dr Zhan's claim is true and that there is so far no evidence of people relapsing from the virus.
'For those patients who have been cured, there is a likelihood of a relapse,' Dr Zhan said at a press conference, Chinese media CGTN reported.
'For cured patients, they should also harness their own health safeguards.'
The way people develop immunity to a virus is by creating substances called antibodies – highly specific parts of the immune system which seek out and attack the viruses they are produced to fight.
Dr Zhan added: 'The antibody will be generated. However, in certain individuals, the antibody cannot last that long.'
Without enough antibodies, which hold the body's memory of how to fight a virus, someone can be infected with the same virus more than once.
And viruses also tend to have multiple strains, so when the body has antibodies for one strain they may still be vulnerable to another which causes the same illness.
This is why there are annual flu vaccines, which are updated every year to protect against the most common or dangerous strains at the time.
Dr Bharat Pankhania, a medical lecturer at the University of Exeter, told MailOnline it was 'difficult to tell with certainty if what [Dr Zhan] has said is actually true'.
'It is very early days for us to be able to say that it is not producing antibodies that recognize the second arrival of a coronavirus and act on it,' he said.
'Biologically, the human body is exceptionally good at recognizing a virus and attacking it. If it wasn't, 50 per cent of us wouldn't be here today.'
But Dr Pankhania admitted the possibility of a relapse could not be ruled out, citing the example of Pauline Cafferkey, the Scottish nurse who caught Ebola and relapsed after doctors thought she had recovered.
'There is a lot that we do not know about the coronavirus,' he added. 'We do not know how the majority of patients get infected, or the course of their illness, or their recovery time, or whether they relapse. We don't know.'
Dr Paul Digard, an immunology expert at the University of Edinburgh, said: 'The claim seems very unlikely.
'There are situations where [relapse] happens, but given the timing of the nCoV19 outbreak I think it's unlikely that there is solid evidence to back this claim up.'
Dr Digard said the reason people cannot build up proper immunity to flu viruses is because they change so often so the body does not recognize them.
'So far, the nCoV19 virus has changed remarkably little,' he said, 'and what changes there have been do not suggest any substantial change in [bodies' ability to destroy it].
'It's also worth noting that for flu, the timescale of changes that do allow reinfection is measured in years, not days.'
People have now been diagnosed with the coronavirus in more than 27 countries and territories around the world.