Iran's Basij Force to Unveil Strategic Plan in Coming Days: Commander
TEHRAN (Tasnim) – Iran's Basij (mobilization) Force Commander Brigadier General Gholam Reza Soleimani said it plans to unveil a strategic plan in the coming days.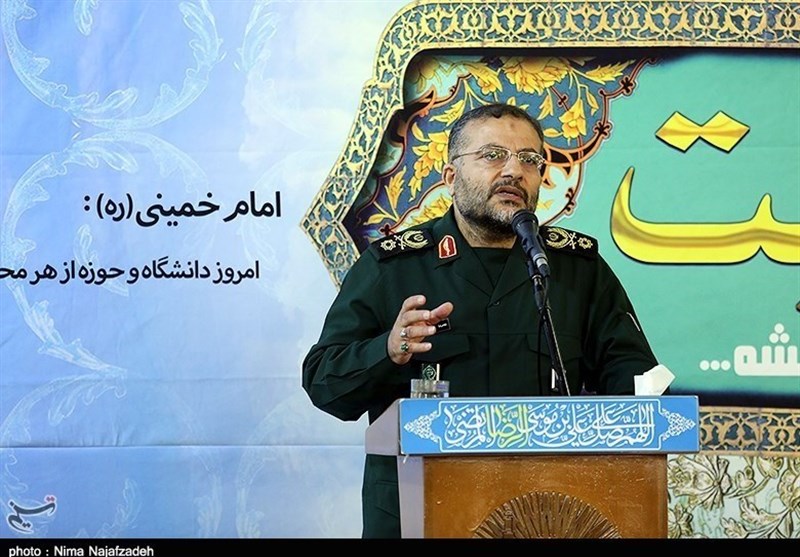 Speaking to Tasnim in the central city of Kashan on Saturday, Brigadier General Soleimani said the Basij Force has prepared "a strategic document" that has envisaged future plans for the next 10 years of the organization.
The document is based on Leader of the Islamic Revolution Ayatollah Seyed Ali Khamenei's statement on "the second phase of the revolution", he said.
The commander went on to say that the strategic plan will be unveiled on Wednesday.
In February 2019, Ayatollah Khamenei issued a statement to explicate the achievements of the Islamic Revolution in the past four decades and outline the "second phase of the revolution" and its necessities.
In the major and strategic statement released on February 13 on the occasion of the beginning of the fifth decade of the Islamic Revolution, the Leader thanked the Iranian nation for magnificent presence in the countrywide demonstrations in celebration of the 40th anniversary of victory of the revolution.
In the statement, addressing the younger generation, the Leader explicated the glorious achievements of the Islamic Republic over the past forty years, highlighted the realistic hope for the future and the role of the youth in making great strides towards the aspirations, and outlined the necessary elements for such a great move in 7 chapters.