Iran's Oil Revenues to Rise by $6bln: Zanganeh Predicts
TEHRAN (Tasnim) – Iranian Oil Minister Bijan Namdar Zanganeh said the country's gross national income will increase by about 6 billion dollars following the implementation of an oil-production agreement with the Iranian holding company MAPNA Group.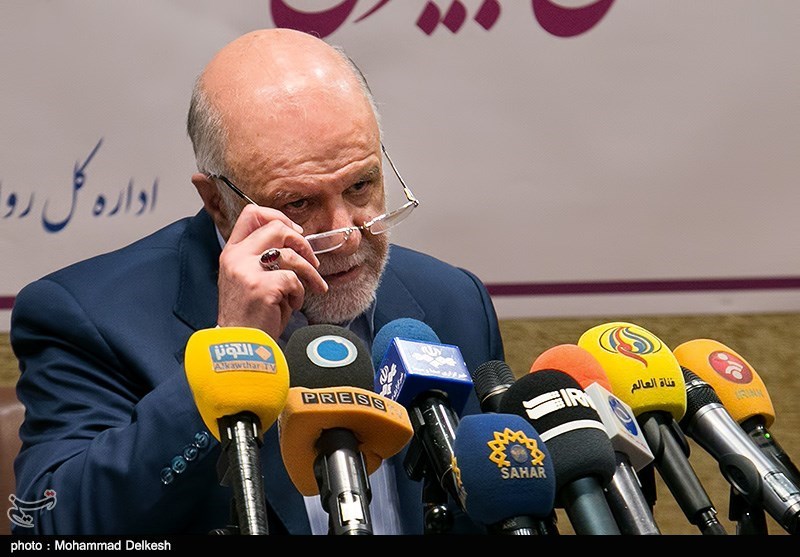 Speaking at a ceremony to sign the agreement on Saturday, Zanganeh predicted that the country's oil extraction will increase by 121 million barrels after the implementation of the contract on developing Parsi and Paranj oilfields in the southwestern province of Khuzestan.
He further said with the $50 price for per barrel of oil, the country's oil revenues and gross national income will increase by $6 billion.
The oil minister went on to say that the agreement has been signed under a new format of Iran's oil contracts, known as Iran Petroleum Contract (IPC).
Paranj's gas injection station started operation in April 2018 with a capacity of 45 million cubic feet per day of gas. The oilfield holds 1.6 billion barrels of in-place crude and its current stands at approximately 18,000 bpd.
Parsi, located 130 kilometers northeast of Ahvaz, holds more than 10 billion barrels of crude oil in place and currently produces 58,000 barrels of crude oil per day.