Iran Nuclear Chief in Austria for ICONS 2020
TEHRAN (Tasnim) – Head of the Atomic Energy Organization of Iran (AEOI) Ali Akbar Salehi has travelled to Vienna to take part in the International Conference on Nuclear Security (ICONS 2020).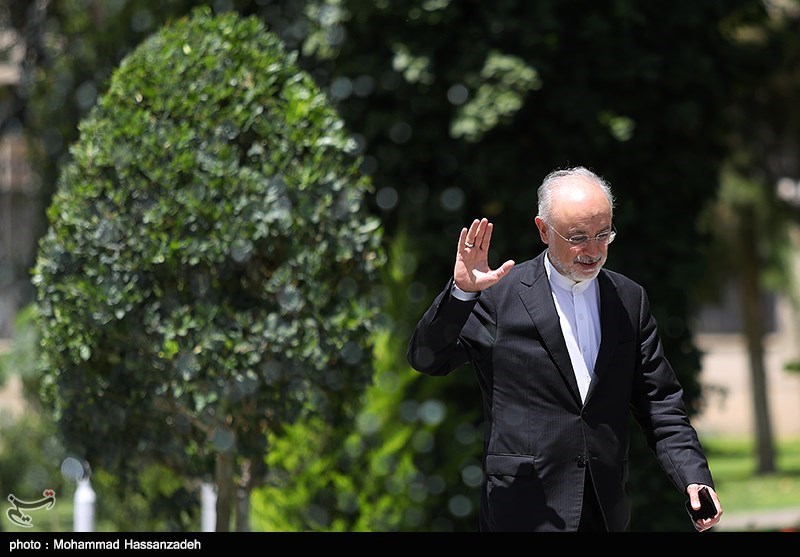 Heading a delegation, Salehi arrived in the Austrian capital on Sunday to participate in the international event organized by the International Atomic Energy Agency (IAEA).
The top Iranian nuclear official's visit to Vienna comes a few days after the US imposed sanctions on him. The US Treasury Department announced sanctions targeting the Atomic Energy Organization of Iran (AEOI) and its top official on January 30.
The IAEA is organizing the third International Conference on Nuclear Security: Sustaining and Strengthening Efforts (ICONS 2020), at its headquarters in Vienna from February 10 to 14.
The conference will reportedly feature a ministerial segment during which ministers will deliver national statements and adopt a Ministerial Declaration.
ICONS 2020 also includes a scientific and technical program comprising high-level policy discussions on the overall themes central to nuclear security and parallel technical sessions on related specialized scientific and technical, legal and regulatory issues, according to the IAEA.
The previous conference, held in 2016, attracted over 2,000 participants, including 47 government ministers, from 139 Member States and 29 intergovernmental and non-governmental organizations.