Syrian Troops Block US Convoy in Qamishli (+Video)
TEHRAN (Tasnim) – An American convoy crossing a checkpoint east of Qamishli was stopped by Syrian forces.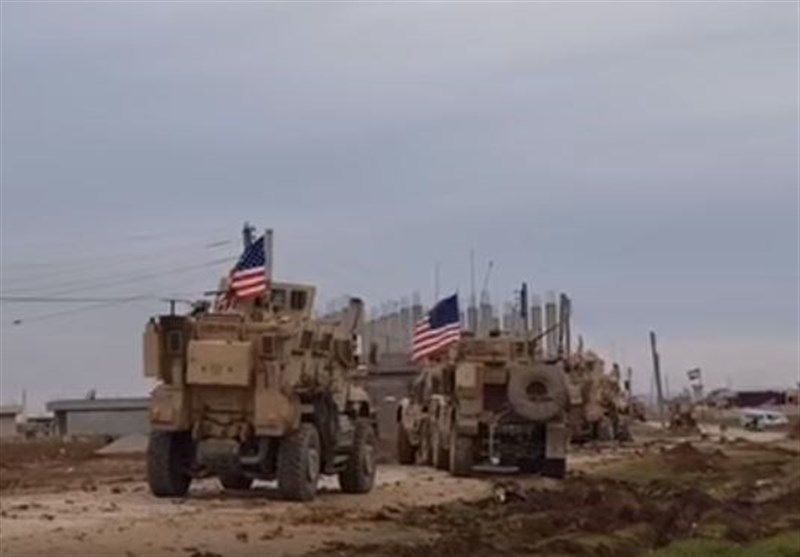 A footage of an encounter between Syrian and US troops last week was posted on social media showing a Syrian army commander speaking with a US officer after stopping an American military convoy from passing through a Syrian army checkpoint in village of Khirbet Amo east of city of Qamishli, located 680 kilometers northeast of Damascus.
In the video, the US officer can be heard telling the Syrian commander in Arabic, "We are here to bring peace just like the Russians", but the Syrian officer then replies, "Wherever US goes it brings death and destruction, you are not welcomed here".
Villagers also gathered near the convoy telling the US soldiers to take a different route. A citizen behind the Syrian officer can be heard yelling, "You can't pass here", while another one says, "you are occupiers, get out".
The confrontation happened after the US-led coalition forces killed 14-year-old Faisal Khalid Muhammad during clashes with pro-Damascus locals at a checkpoint in Qamishli who were dissatisfied with the presence of US forces in the region last week.