EU's Borrell Vows to Keep JCPOA 'Alive'
February, 16, 2020 - 09:32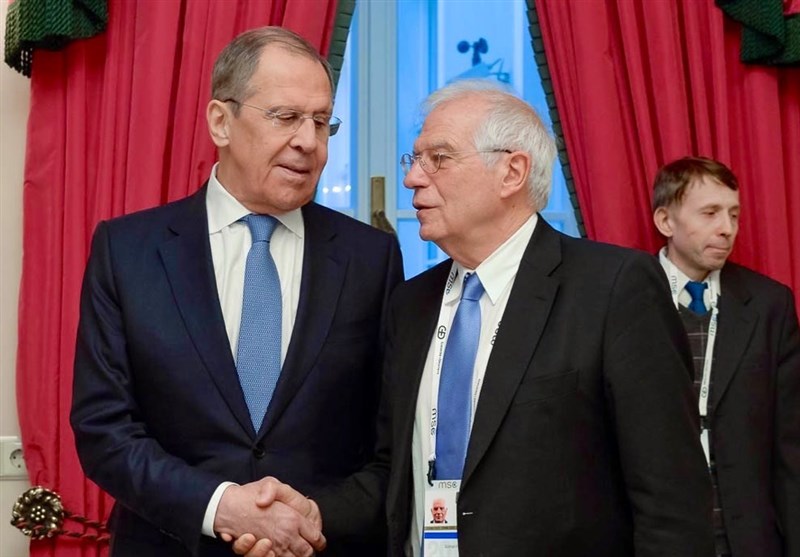 TEHRAN (Tasnim) – The EU's foreign policy chief, Josep Borrell, vowed that he will do all he can to keep the 2015 nuclear deal between Tehran and world powers "alive".
"Met with Russian Foreign Minister Lavrov on the margins of @MunSecConf. Discussions included #MEPP and #JCPOA - as coordinator I remain committed to listen to all sides and keep the #NuclearDeal alive," Borrell tweeted late on Saturday after meeting Lavrov in Munich.
Lavrov's meeting with his Iranian counterpart Mohammad Javad Zarif also took place on the sidelines of the Munich conference on Saturday. The two foreign ministers discussed the strengthening of mutual cooperation, among other issues.
"An in-depth exchange of views also took place on a number of issues on the international agenda, including the situation in Syria and issues related to the Joint Comprehensive Plan of Action," the Russian foreign ministry said in a statement after the meeting.
In May 2018, US President Donald Trump pulled his country out of the 2015 nuclear deal, known as the Joint Comprehensive Plan of Action (JCPOA).
Iran and the remaining parties launched talks to save the JCPOA after the US withdrawal, but the three EU parties to the deal – France, Britain and Germany – have failed to ensure Iran's economic interests.
The EU's inaction forced Tehran to stop honoring certain commitments to the nuclear deal.
Iran maintains that the new measures are not designed to harm the JCPOA but to save the accord by creating a balance in the commitments.