Syria Has Shown Resistance Axis Pursuing Good Goals: Iran's Larijani
TEHRAN (Tasnim) – Iranian Parliament Speaker Ali Larijani highlighted the importance of latest developments in Syria and said the Arab country has proved that the Axis of Resistance is pursuing good objectives.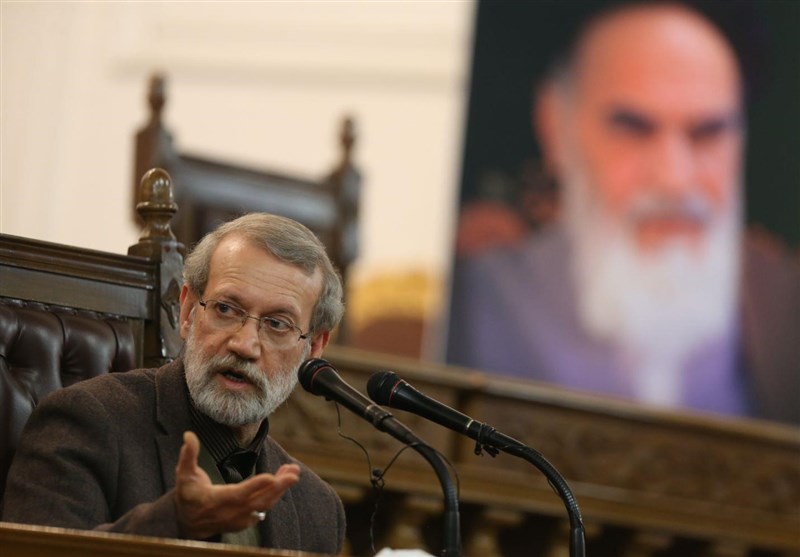 Speaking to reporters in Tehran on Sunday before his departure for Syria, Larijani described Syria as a "friendly" nation and part of the Axis of Resistance and said, "In order to examine developments in Syria and the region, we need to consult closely with the regional countries we work with."
The developments in the region are important, and Syria, on the other hand, is a country that has shown that the Axis of Resistance pursues good objectives," the speaker added.
"This trip is aimed at meeting (Syrian officials) and discussing various topics and developing parliamentary cooperation," the parliamentarian noted.
Conflicts erupted in Syria back in 2011, when a small group of opposition forces took up arms against Damascus.
Soon, however, a mix of international terrorists and paid mercenaries mingled with and then largely sidestepped the armed Syrian opposition groups, effectively turning the Arab country into a battlefield for foreign governments opposed to Syrian President Bashar al-Assad.
But the Syrian military, with advisory military help from Iran and Russia — and a Russian aerial bombardment campaign — has retaken control of much of the country, and the conflict is generally believed to be winding down.
Since the outbreak of the foreign-backed militancy in Syria, Iran has stood by the Syrian government and supported its people against terrorist groups, including Daesh (ISIS or ISIL).
Back in January 2019, Iranian First Vice-President Eshaq Jahangiri traveled to Syria with a 40-strong political and business delegation, during which the two sides inked 11 agreements.
In December 2018, Syrian Ambassador to Tehran Adnan Mahmoud said his country gives priority to Iran for carrying out projects in the reconstruction process of Syria after years of war.