Iran Strongly Condemns Saudi Killing of Yemeni Civilians in Jawf
TEHRAN (Tasnim) – Iranian Foreign Ministry Spokesman Seyed Abbas Mousavi vehemently condemned the Saudi-led coalition for killing dozens of Yemeni civilians, including children, in the Arab country's northern province of Jawf.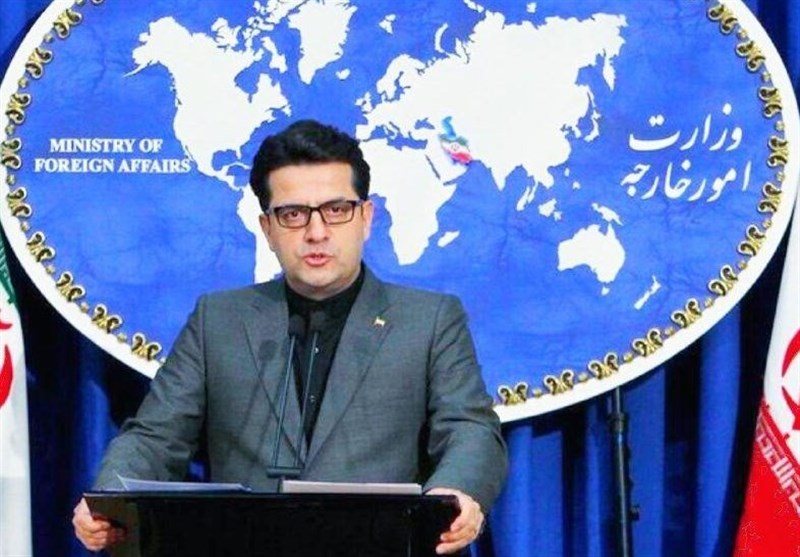 In a statement on Sunday, Mousavi decried the killing of Yemeni women and children in al-Maslub in Jawf a day earlier and offered his condolences to the bereaved families of victims of the Saudi war crime.
"Over the past years, we have repeatedly witnessed that whenever the coalition forces, led by Saudi Arabia, or their allies face humiliating defeats on the battlefields, they resort to the inhumane killing of women, children, and civilians using American weapons," the spokesperson stated.
He further emphasized that the crime that was committed by the coalition in Jawf was just one of the dozens of such war crimes.
Mousavi also slammed the inaction and silence of international organizations and said, "The international community's silence on these war crimes have emboldened their perpetrators to kill more civilians and led to the violation of all international and humanitarian rules."
According to local media, at least 30 civilians were killed and many others injured in airstrikes by the Saudi warplanes on Jawf Province Saturday.
Yemen's defenseless people have been under massive attacks by the US-backed coalition led by the Saudi regime for almost five years but Riyadh has reached none of its objectives in Yemen so far.
Since March 2015, Saudi Arabia and some of its Arab allies have been carrying out deadly airstrikes against the Houthi Ansarullah movement in an attempt to restore power to fugitive former president Abd Rabbuh Mansour Hadi, a close ally of Riyadh.
The death toll in Yemen's war has reached 100,000, according to a highly regarded database project that tracks the conflict.
The Armed Conflict Location and Event Data project (Acled), which tracks confirmed fatalities in the conflict and is seen as reliable, said the figure included 12,000 civilian deaths in directly targeted attacks. It said 20,000 people had been reported killed in 2019, making it the second deadliest year of the war after 2018.