Iran's Larijani in Lebanon after Syria Visit
TEHRAN (Tasnim) – Iranian Parliament Speaker Ali Larijani is in Lebanon, on the second leg of his tour of regional countries after Syria, to hold talks with senior officials of the Arab country on issues of mutual interest.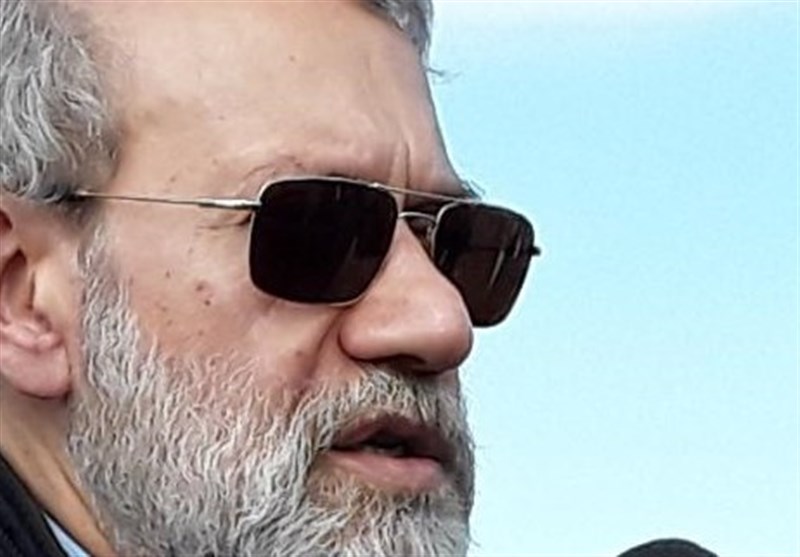 Heading a high-ranking parliamentary delegation, Larijani arrived in the Lebanese capital of Beirut on Sunday night to attend meetings with senior officials of the country.
Speaking to reporters upon his arrival, Larijani described Lebanon as an influential country in the region and said Iran always wants to see the country free and interdependent.
Hani Qabisi, a senior Lebanese parliamentarian, and Iranian Ambassador to Lebanon Mohammad Jalal Firouznia were among the officials attending a ceremony to welcome Larijani in Lebanon.
After a one-day trip to Syria, the Iranian parliament speaker will stay in Lebanon for two days.
In a meeting with Syrian President Bashar Assad in Damascus on Sunday, Larijani affirmed Iran's continued support for Syria in its efforts to eliminate terrorism in all its territories, stressing the importance of the recent victories made by the Syrian army against the terrorists.
He further expressed his confidence in the ability of the Syrian people and military to complete the liberation of all their lands and restore Syria's position in the region.
Assad, for his part, highlighted the successes of the Syrian military and said, "The Syrian people are determined to liberate all Syrian territories".
He also said terrorists in northwestern Syria were using residents as "human shields," in an attempt to stop Syrian troops from advancing into the territory.