Defense Minister: Voting Will Secure Iran
February, 19, 2020 - 15:23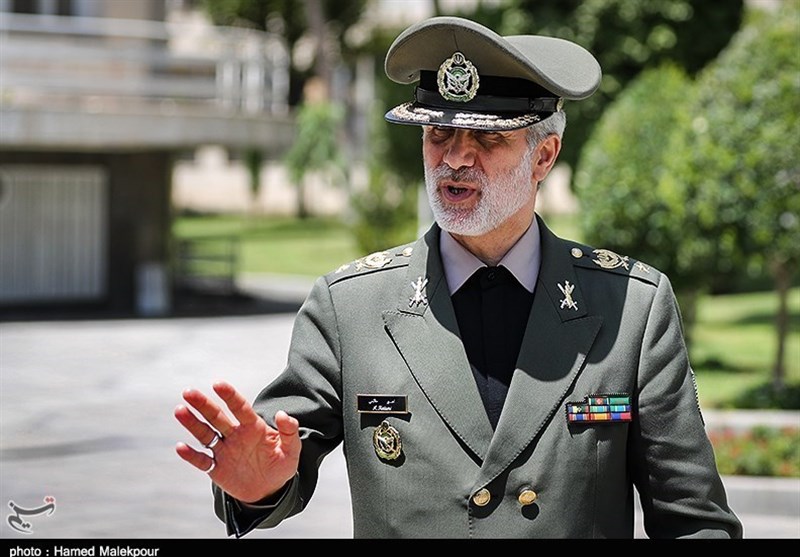 TEHRAN (Tasnim) – Defense Minister of Iran Brigadier General Amir Hatami said a high turnout in the upcoming elections will create security for the Islamic Republic.
In comments on the sidelines of a cabinet meeting on Wednesday, General Hatami said the Islamic Republic of Iran's power relies upon people who make up the strategic backing for the Armed Forces.
"The presence of people in the elections could create security for the country," the defense minister added.
Describing the Islamic Revolution as the "most popular revolution in the world", Hatami said all pillars of the revolution are based on people and their participation in the developments.
He also warned of the enemy's attempts to dissuade people form voting, and expressed hope that a powerful and insightful parliament would be formed once again with the support provided by people.
The nationwide votes for the parliament and the midterm election of the Assembly of Experts will be held simultaneously on Friday.
A total of 7,148 candidates, including dozens of Iranians from the religious minorities, are running for the parliament. There are 290 seats in the parliament up for grabs.
The lawmakers are elected for a 4-year term, with no limitation for the incumbent or former parliamentarians to run again.