Defense Minister Lauds Iranian Technicians for Overhauling 8 Military Aircraft
TEHRAN (Tasnim) – Iranian Defense Minister Brigadier General Amir Hatami hailed efforts by technicians of the Islamic Republic of Iran Air Force (IRIAF) who managed to overhaul eight fighter jets and other military airplanes.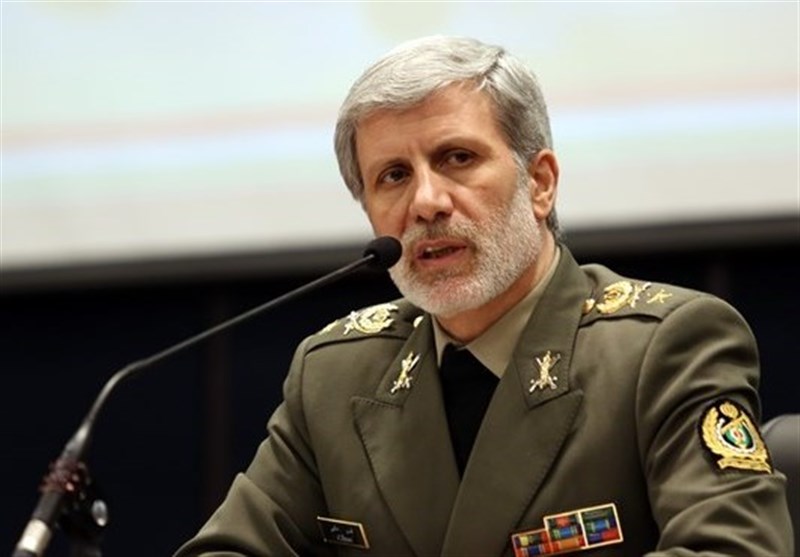 "The overhaul of military aircraft is a complicated process that only a few powerful countries in the world could do," General Hatami said at a ceremony in which the Air Force received the airplanes.
Noting that the Air Force has taken "important steps" over the past 40 years to boost the country's military capabilities, he said the overhaul of the military jets and planes has helped make the US sanctions ineffective and is an indication of "self-belief" of the Iranian military.
Following successful test flights in the presence of the Iranian defense minister and IRIAF commander, F-14, F-4, Sukhoi, and Mirage fighter jets as well as C-130 a Hercules logistic aircraft and a Boeing 707 cargo plane rejoined the country's Air Force fleet.
Before the victory of the Islamic Revolution, the overhaul of military planes in Iran was carried out by foreign military attaché. But today the Islamic Republic is able to overhaul military aircraft thanks to some of the world's most adept engineers and technicians.
Iran has become one of only a handful of countries capable of performing the servicing and overhaul of its fleet of airplanes, both military and civilian.
This is while the country has been under sanctions since 1979 and the embargoes have become more intense since the country started its peaceful nuclear program.