Chinese Nation Siding With Iranians in Fight against Coronavirus: Envoy
TEHRAN (Tasnim) – China's Ambassador to Iran Chang Hua said his country sides with the people of the Islamic Republic in the fight against the new coronavirus that emerged from the Chinese city of Wuhan has spread around the world.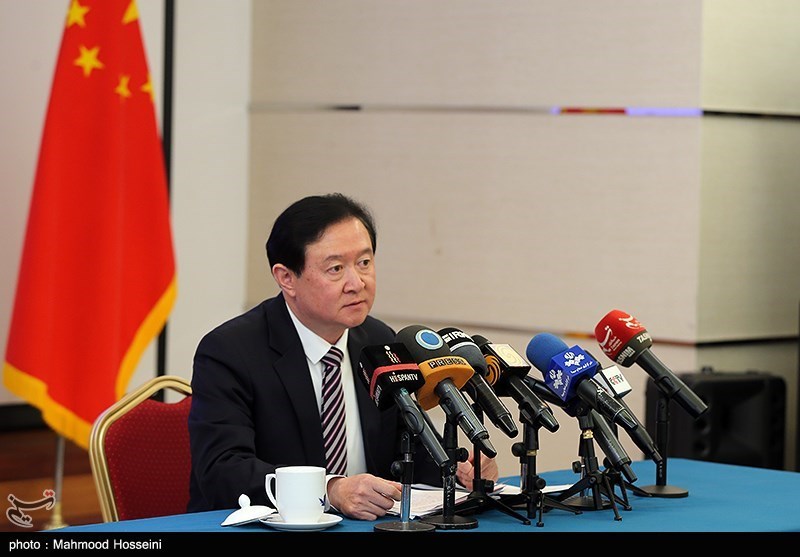 "In the fight against the COVID-19 (coronavirus), the Chinese nation is siding with the Iranian nation," Chang said on his Twitter account on Friday.
The tweet came as the head of the Iranian Health Ministry's Public Relations and Information Centre announced on Thursday that the laboratory tests have confirmed three new cases of COVID-19 in Qom and Arak.
With the new infection cases reported on Thursday, the total number of coronavirus cases in Iran rose to five.
China has had more than 75,400 cases of the coronavirus and 2,236 people have died of the disease it causes - known as COVID-19 - most in Hubei province and its capital of Wuhan where the virus emerged in a wildlife market in December.
The virus has emerged in some 26 countries and territories outside mainland China where there have been 11 deaths, according to a Reuters tally of official statements.
South Korea reported 52 new confirmed cases of the coronavirus, taking the national total to 156, the majority in Daegu, a city of 2.5 million people, where dozens of people were infected in what authorities described as a "super-spreading event" at a church.
More than 400 members of the church were showing symptoms of the disease, though tests were going on, officials said.
In Hong Kong, which has confirmed 69 cases and two deaths from the disease, dozens of police officers were quarantined after an officer tested positive following a banquet on Tuesday.
Another hot spot has been the Diamond Princess cruise ship held under quarantine in Japan since Feb. 3.