Hegemonic Powers to Receive Slap in Face from Iranians: Official
February, 21, 2020 - 16:36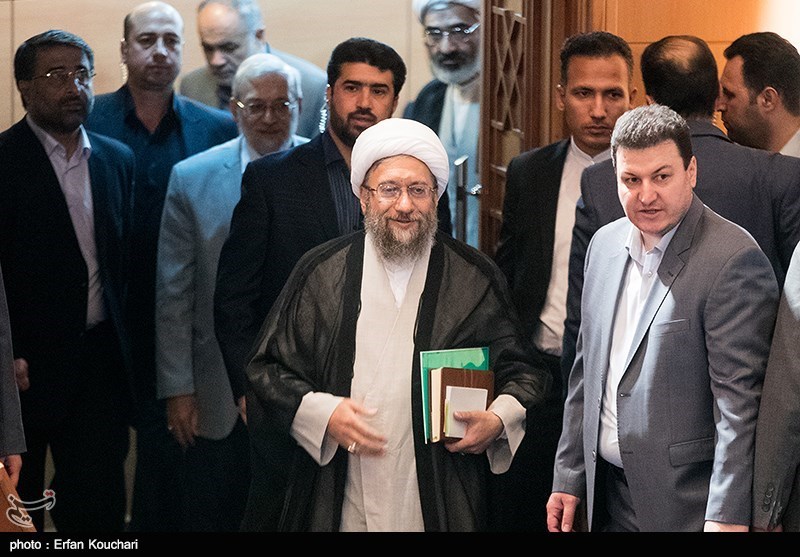 TEHRAN (Tasnim) – Chairman of Iran's Expediency Council Ayatollah Sadeq Amoli Larijani underlined the significance of the Friday elections and said the massive participation of the people will give the hegemonic powers a slap in the face.
Speaking to reporters in Tehran on Friday after casting his ballot, Amoli Larijani congratulated the Iranian people on their participation in "this social and religious activity" and said the high turnout in the polls is very influential in boosting the country's power and national security.
The top official further described the elections as "a manifestation of religious democracy" before the eyes of the region and the world and said over the past 41 years, no country like Iran may have had such turnout in its elections and this is a huge advantage for the Islamic Republic's Establishment.
Therefore, the massive presence of the people in the elections is very influential as that hegemonic powers are counting on low turnout in the polls, he noted.
However, Amoli Larijani added, the powers will reactive "a strong slap in the face" from the Iranian people for their failed attempts to dissuade people from voting.
The nationwide votes for the parliament and the midterm elections of the Assembly of Experts officially began in Iran on Friday morning.
In comments after voting just minutes after beginning the elections, Leader of the Islamic Revolution Ayatollah Seyed Ali Khamenei described the election day as a "national celebration" and a day to "restore the civil rights of the nation".
Ayatollah Khamenei also emphasized that participation in the election is a "religious duty".
"The election guarantees the country's national interests, and whoever is interested in the country's national interests must take part in the election," the Leader added.
Having gone through a formal qualification process by Iran's Guardian Council, a total of 7,148 candidates, including dozens of Iranians from the religious minorities, are running for the parliament. There are 290 seats in the parliament up for grabs.