Iran Health Minister to Brief MPs on Efforts to Tackle Coronavirus Crisis
TEHRAN (Tasnim) – Iranian Health Minister Saeed Namaki is slated to attend the parliament on Monday to brief the lawmakers on the latest efforts to counter the outbreak of the novel coronavirus in the country.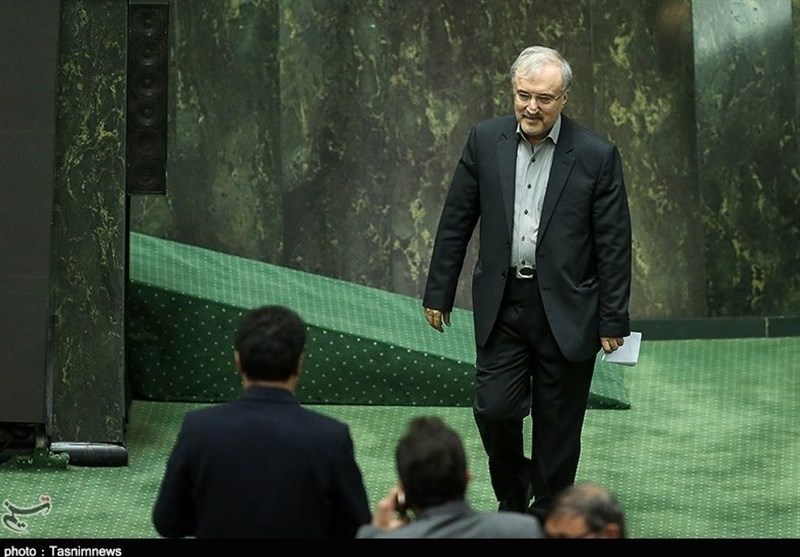 According to the schedule, the health minister plans to take part in a closed-door session of the parliament on Monday to discuss various issues regarding the coronavirus outbreak in the country, including the number of infected cases in different provinces as well as efforts to control the deadly disease.
The meeting will be also attended by the health minister's deputies and some other officials in the health sector.
The death toll from the COVID-19 infection in Iran rose to eight on Sunday, and the total number of confirmed cases to 43, according to Kianoosh Janahpoor, the head of the Health Ministry's public relations.
Meanwhile, Namaki said in an interview with IRINN on Sunday that the new coronavirus mortality rate is much lower than that of the flu virus, and called on people to overcome the unnecessary fear over the spread of the disease.
He also asked people to observe the hygienic regulations, wash hands carefully, refrain from shaking hands and kissing, and avoid crowded places.
The minister also urged the people not to travel to Qom, the city where the first cases of coronavirus were reported in Iran.
Iran has formed a national mobilization plan dubbed "We Will Beat Corona" and has established headquarters across the country, the minister added.
The health authorities say all public places and means of public transportation are being disinfected on a daily basis amid the coronavirus outbreak.