Iran-Iraq Border Crossing Reopens
February, 24, 2020 - 15:11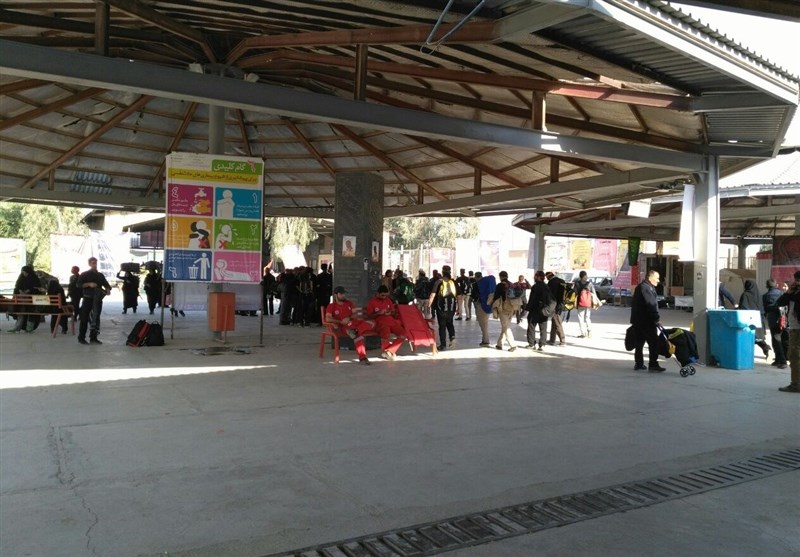 TEHRAN (Tasnim) – Spokesperson for the Iranian Customs Administration said the Mehran border crossing on the common border with Iraq reopened on Monday morning.
According to Ruhollah Latifi, the Mehran border crossing in western Iran reopened at 10:45 am local time on Monday.
Meanwhile, director of the Iranian Customs Administration in Bilesavar in the northwestern province of Ardabil has dismissed rumor about the closure of border crossing with the Republic of Azerbaijan.
Ramin Zahiri said on Monday that the customs office in the border city is doing its regular activities, noting that Iran and the Republic of Azerbaijan are working in cooperation to identify suspicious cases of the novel coronavirus at the border crossing.
The traffic of vehicles and the travels between the two neighbors are underway in the normal way, he added.
Iran's Health Minister said on Monday that the number of people who have died from the coronavirus in the country has risen to 12 and the total number of confirmed cases to 47.
Meanwhile, Kuwait and Bahrain reported their first cases of the virus, while Turkey, Pakistan and Armenia closed their borders with Iran.
Neighboring Afghanistan also introduced travel restrictions for Iranians.
At least 152 cases and three deaths were also reported in Italy, prompting emergency measures in Europe.
China had 150 new confirmed coronavirus deaths on Sunday, the National Health Commission announced on Monday, pushing the death toll nationwide to 2,592.