Spokesman Slams US' 'Hypocritical' Offer to Help Iran in Tackling Coronavirus
February, 29, 2020 - 10:53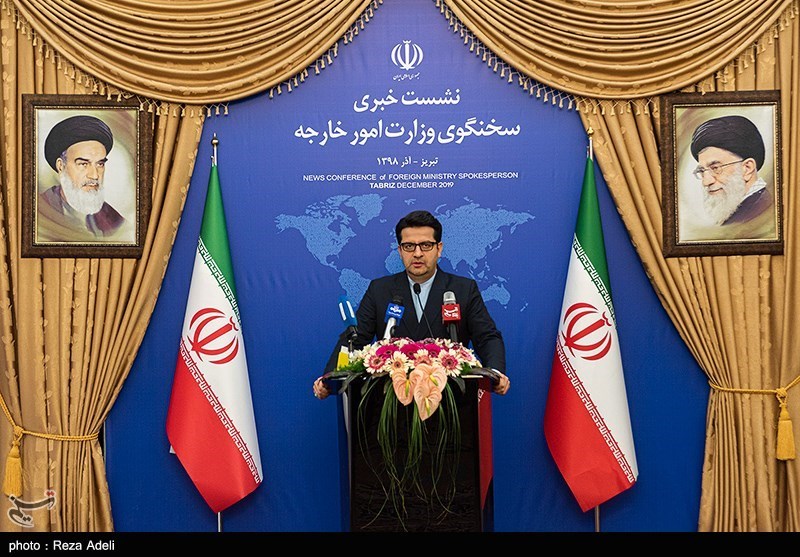 TEHRAN (Tasnim) – Iranian Foreign Ministry Spokesman Seyed Abbas Mousavi dismissed the US secretary of state's remarks on Washington's offer to help Tehran in dealing with the coronavirus outbreak as hypocritical and deceitful propaganda.
In a statement late on Friday, Mousavi deplored the US offer to Help the Islamic Republic as "a hypocritical and political move to deceive the world's public opinion".
An offer of assistance to Iran in fighting against the coronavirus by a country that has caused enormous pressure on the Iranian people through its economic terrorism and sanctions and even blocked Iran's attempts to buy medicine and medical equipment is a "ridiculous political-psychological game", he said.
The spokesman went on to say that the Foreign Ministry is in close contact with many countries in order to meet the country's pharmaceutical and healthcare needs and to fight the coronavirus.
So far, a considerable part of the country's critical needs, including 100,000 (COVID-19) diagnostic kits, surgery masks, medical ventilators, etc. have been supplied by "friendly countries" and more is to come, he added.
US Secretary of State Mike Pompeo said in a statement earlier on Friday that his country had offered Iran assistance in the fight against Coronavirus.
The remarks came as the Iranian Health Ministry's public relations director said that so far, 34 people have lost their lives due to the new coronavirus (COVID-19).
"By noon today, the number of people with coronavirus disease has reached 388, of whom 34 have died," Kianoush Jahanpour said on Friday.
The health official went on to say that over the past days, 73 of the patients have recovered from the disease.
Medical staff in 20 provinces of Iran have been working tirelessly over the past week to contain the novel coronavirus that has originated from China.