Iran's Border Trade with 4 Neighbors Underway: Official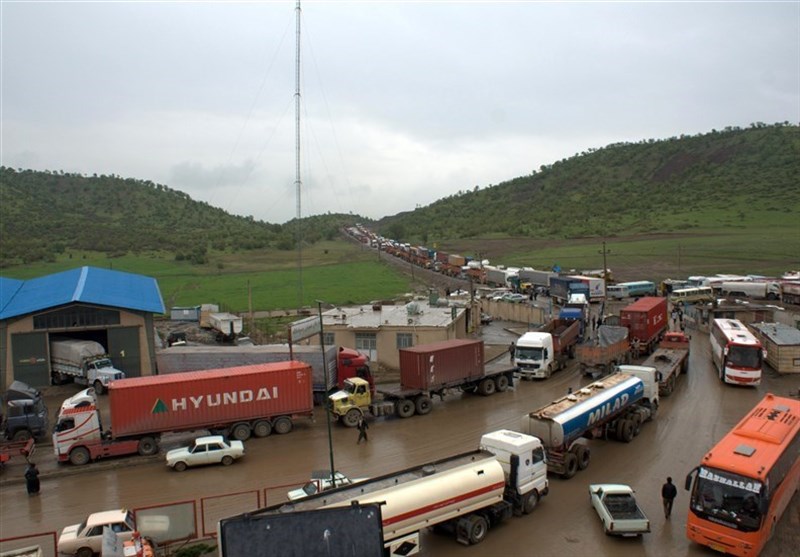 TEHRAN (Tasnim) – A senior official at the Iran Road Maintenance and Transportation Organization said the country's trade exchanges with Azerbaijan, Afghanistan, Iraq, and Russia (via Azerbaijan) are underway via trucks crossing the common borders.
Currently, border trade with Afghanistan, Azerbaijan and Iraq is carried out via trucks without any restriction, Manouchehr Salmanzadeh told Tasnim.
In addition, the trade exchanges with other countries, including Russia, are underway through trucks crossing the Azerbaijani route, he added.
Compared to last week, there has been no significant change in border trade with the countries that had been subject to some restrictions, the official said.
The border trade through trucks with Turkmenistan, Pakistan and Turkey has been suspended, Salmanzadeh said, adding that according to the countries' officials, the restrictions will be lifted in coming days.
The restrictions came after the outbreak of novel coronavirus, known as COVID-19, was reported in Iran.
On Saturday, Spokesman for Iran's National Headquarters for Coronavirus Management Kianoush Jahanpour said the total number of patients with the infectious disease since the first day of the outbreak to date is 593, of whom 43 have died, adding that 123 patients have also recovered.
Medical staffs in 20 provinces of Iran have been working tirelessly over the past week to contain the novel coronavirus that has originated from China.
Following the increase of coronavirus increase, the Iranian government ordered the shutting of schools until Tuesday and extended the closure of universities and a ban on concerts and sports events for a week.
Several high-ranking officials, including the deputy health minister and five lawmakers, have tested positive for the coronavirus as the spread of the outbreak forced the government to call on people to stay at home.