MP Slams IAEA's Politically-Motivated Report on Iran
TEHRAN (Tasnim) – The International Atomic Energy Agency's recent report on Iran lacks any technical or scientific value, since it has been based upon US political pressures and Israeli lies, a senior Iranian lawmaker said.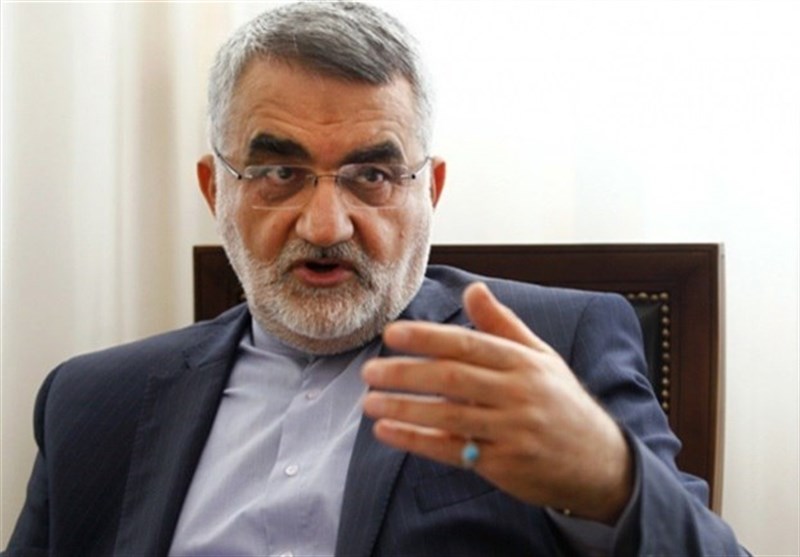 In an interview with Tasnim, member of the Iranian Parliament's National Security and Foreign Policy Commission Alaeddin Boroujerdi said the new report by the International Atomic Energy Agency (IAEA) about Iran has been prepared on the basis of the lies spread by the Zionist regime, which played a show at the United Nations, and the political pressures from the US.
The IAEA report on Iran lacks any technical and scientific value, he said, adding that the IAEA director general is expected to remain evenhanded at all times and treat all member states equally.
"But we are witnessing that the IAEA is remaining silent on certain parties and adopts unclear stances on some others," Boroujerdi said.
He also stressed that 16 consecutive reports from the IAEA indicate Iran's close cooperation with the UN nuclear watchdog and compliance with the IAEA regulations.
The remarks came a day after the IAEA issued two reports — a regular report on Iran's current nuclear program and the other detailing what it claims to be Tehran's denial of access to locations the agency says could be connected to the country's nuclear program.
In one of its reports, the IAEA claimed that Iran had not answered questions about possible undeclared nuclear material and nuclear-related activities at three locations.
The IAEA has not specified the origin of the allegation, but since April 2018, the US and Israel have been busy making a fuss about unsubstantiated Israeli-sourced allegations about undeclared nuclear activity by Tehran.
The IAEA is tasked with monitoring the technical implementation of a 2015 nuclear deal signed between Iran and six major world powers — the United States, Britain, France, China, Russia and Germany.
The US unilaterally withdrew from the agreement in May 2018.