Iran Army Commander Urges Aggressive Approach to Coronavirus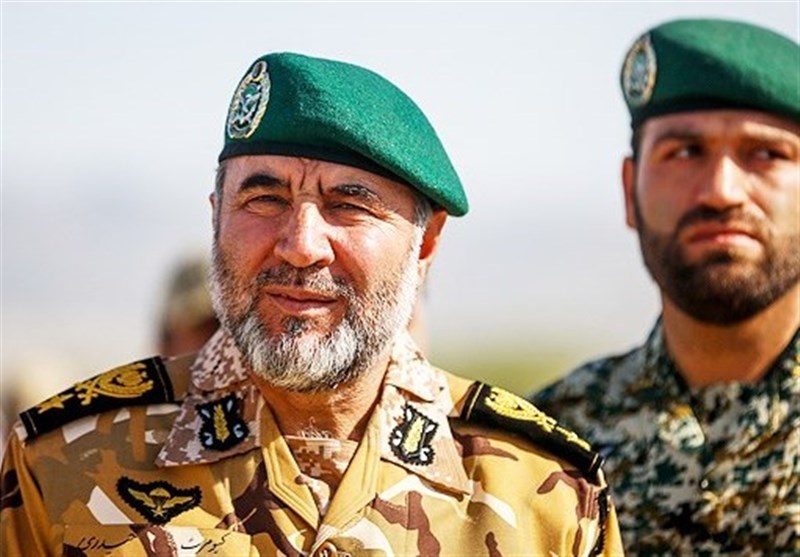 TEHRAN (Tasnim) – Commander of the Iranian Army Ground Force Brigadier General Kiomars Heidari described the country's situation following the outbreak of the new coronavirus as "the state of war" and said "an aggressive approach" should be adopted to tackle the issue.
"Today, we are in a state of war and the battlefield is different," Brigadier General Heidari said in a speech on Sunday.
"An aggressive approach should be adopted to combat the coronavirus," he said, adding that therefore, all people should feel responsibility and fight the "sinister" virus.
The top commander further pointed to the scarcity of some health supplies in the country and said, "Today, the production of disinfectants, masks and hygienic gowns, are a high priority as the Army Ground Force is a pioneer."
"The production should be increased," he said, adding that the country should be self-sufficient in this area.
The remarks came as Iran's administration on Thursday extended the closure of all schools and universities nationwide until the end of the current Iranian year (March 19) as the country is struggling with the outbreak of the novel coronavirus.
Iran's Health Ministry announced on Sunday that the number of people who have died from the coronavirus in the country has risen to 194 and the total number of confirmed cases to 6,566.
At least 2,134 people have recovered from the disease in the country so far.
Medical staffs in 21 provinces of Iran have been working tirelessly over the past weeks to contain the novel coronavirus that has originated from China.
Several high-ranking officials, including the deputy health minister and some lawmakers, have tested positive for the coronavirus as the spread of the outbreak forced the government to call on people to stay at home.