Conditions Ripe for Containing Coronavirus in Iran: IRGC Commander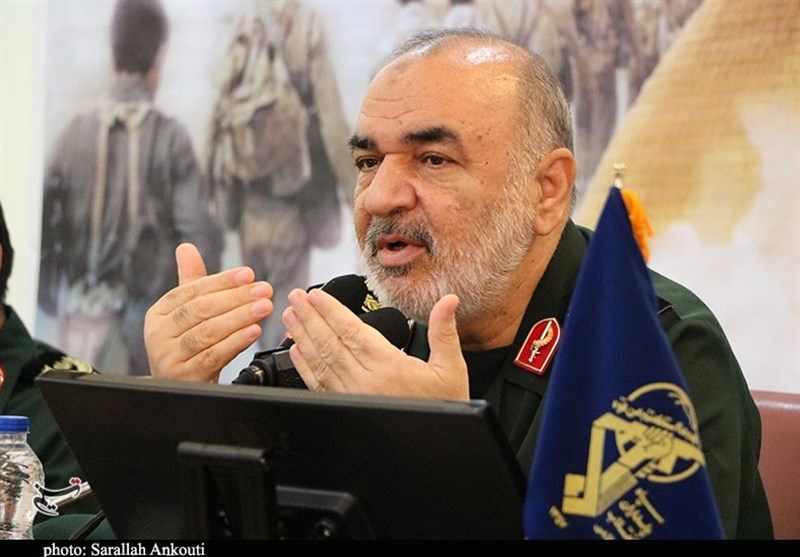 TEHRAN (Tasnim) – Commander of the Islamic Revolution Guards Corps Major General Hossein Salami highlighted the IRGC efforts to combat the new coronavirus, known as COVID-19, in Iran and said the conditions are ripe for the containment of the infectious disease.
In a speech at the IRGC's biological base on Monday, Major General Salami said the IRGC's Baqiatallah Hospital has provided the largest number of beds for coronavirus patients in the country and has one of the biggest virus diagnostic laboratories.
The IRGC Ground Force has provided the National Headquarters for Coronavirus Management with 20 permanent hospitals and 9 mobile hospitals and the Navy has also provided 4 permanent and 4 mobile hospitals, he said, adding that 380 clinics in different cities are also available for the headquarters.
Now, the country has reached a situation in which it can contain the coronavirus epidemic and has established protocols needed to deal with this issue, the commander went on to say.
In an instruction to Chief of Staff of the Iranian Armed Forces Major General Mohammad Hossein Baqeri on Thursday, Leader of the Islamic Revolution Ayatollah Seyed Ali Khamenei praised the services of the Armed Forces provided for the people to counter the novel coronavirus and stressed the need to organize the services through establishing "a health and treatment base".
"The division of duties and missions of the organizations and departments of the Armed Forces would be one of the tasks of this base," Ayatollah Khamenei stated.
"It (the health base) should work in full coordination with the administration and the Ministry of Health," the Leader added.
"Given that there is evidence that raises the possibility of this event being a biological attack, this measure can also be an exercise in biological defense and increase national power and might," Ayatollah Khamenei said.