Iran Defense Ministry Striving to Help Meet Demand for Medical Supplies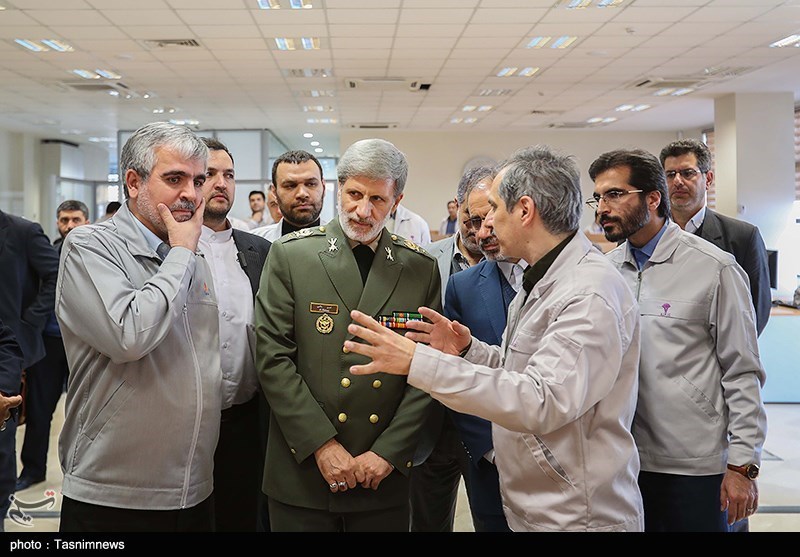 TEHRAN (Tasnim) – Iranian Defense Minister Brigadier General Amir Hatami said the Defense Ministry is working hard to keep up with domestic demand for medical items for the fight against the coronavirus.
Brigadier General Hatami on Tuesday paid visits to military factories affiliated with the Defense Ministry producing detergents, health products, and ethyl alcohol.
He gave an assurance that his ministry spares no effort to cope with the domestic demand for disinfectants and masks.
He said the Defense Ministry's factories will continue to work with maximum capacity to meet the medical society's needs amid the battle with COVID-19.
The Defense Industries Organization has been distributing 150,000 liters of disinfectants every day among the hospitals and medical centers of Iran, the general noted, adding that the activities of the factories will continue uninterruptedly during the Nowruz (Iranian New Year) holidays.
Last week, Leader of the Islamic Revolution Ayatollah Seyed Ali Khamenei cited clues to a possible "biological attack" on Iran in the outbreak of the novel coronavirus, ordering the Armed Forces to set up a "health and medical base" to organize the efforts to prevent the spread of the disease.
The Leader assigned the Armed Forces to work on the necessary methods to prevent a further spread of coronavirus, in addition to the other activities such as treatment of patients and establishment of medical centers like field hospitals and convalescent homes.