IRGC Chief Lauds Iranian Medical Society in New Year Message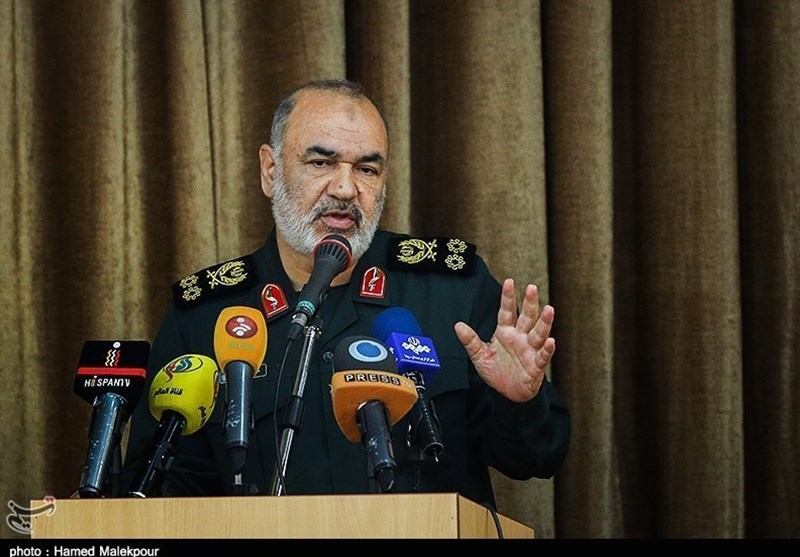 TEHRAN (Tasnim) – Commander of the Islamic Revolution Guards Corps (IRGC) Major General Hossein Salami praised the Iranian medical staff for their tireless efforts to contain the coronavirus outbreak and treat the patients in Iran, describing them as symbol of hope.
In a congratulatory message on the occasion of the new Iranian year on Friday, Major General Salami expressed gratitude to the Iranian doctors, nurses and medical staff for their bravery and devotion in the battle with COVID-19.
Hailing the medical society as "saving angels" amid the outbreak of coronavirus, the senior commander said the doctors and nurses have left their families in order to fight against a very mysterious threat and have been working with fortitude and sincerity to relieve the pains of people.
Major General Salami also described the Iranian medical society as the symbol of hope and embodiment of the sweetest words of life and kindness.
"You are getting through the winter. You will shape this year's spring. God is now with you and you are with God," the IRGC commander noted.
The Persian New Year, Nowruz, began on Friday on the first day of spring, while Iranians are celebrating the event in self-isolation as the outbreak of coronavirus has forced people to stay home.
The coronavirus epidemic has killed around 1,300 Iranians over the past couple of weeks.