Brazil Eyes Close Trade Ties with Iran to Mitigate Coronavirus Impact
TEHRAN (Tasnim) – Brazilin President Jair Bolsonaro called for plans to enhance economic cooperation with Iran in the post-coronavirus era in order to make up for the losses caused by the outbreak of the pandemic.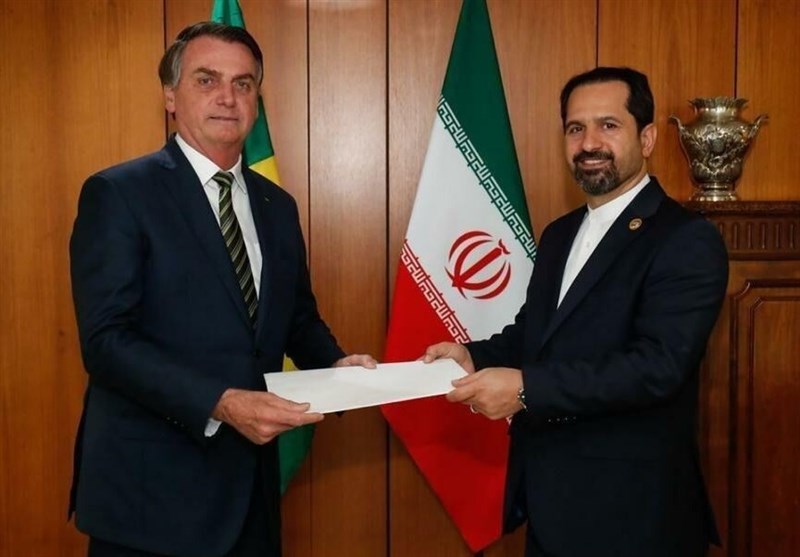 In a meeting with Iran's new ambassador to Brasilia Hossein Qaribi, Bolsonaro hailed Iran as a historical country and stressed the need for the promotion of trade ties between the two nations.
Highlighting the Brazilian government's efforts to battle against the coronavirus, repair damages to economy, and support vulnerable social groups in the wake of closure of businesses, Bolsonaro called for planning to address those problems and stressed the need to strengthen economic cooperation to make up for the losses in the post-coronavirus era.
The new Iranian ambassador, for his part, pointed to the age-old and friendly ties between Tehran and Brasilia, saying Brazil has one of the largest economies in the region and the world that could complement the Iranian economy.
The outbreak of coronavirus has opened opportunities for closer interaction between the countries, Qaribi said, adding that Iran and Brazil have great economic capacities and can expand relations between their private sectors in order to make up for the economic losses in the post-corona period.
Last month, Brazil's government announced emergency measures to inject nearly 150 billion reais ($30 billion) into the economy to soften the blow from the coronavirus pandemic.
The number of coronavirus cases in Brazil has exceeded 12,200 and the death toll has reached 566.