Rejection of Iran's IMF Loan Application Unacceptable: President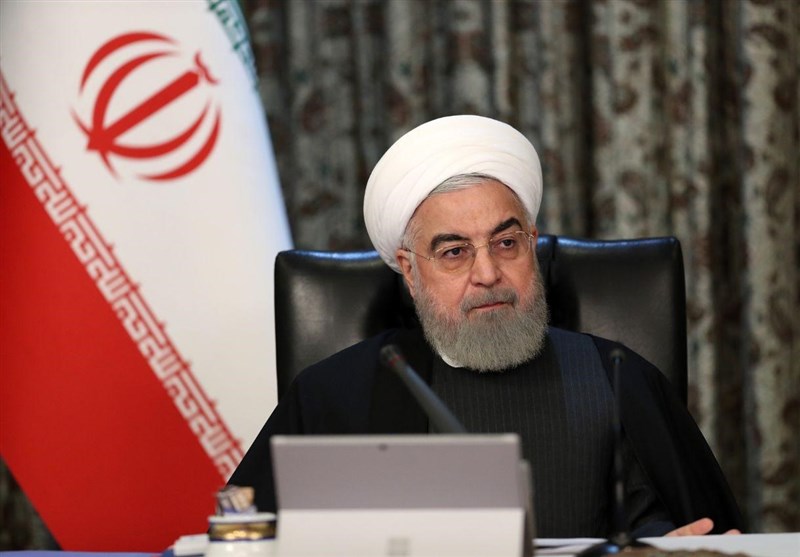 TEHRAN (Tasnim) – It would be unacceptable for the International Monetary Fund to unfairly refuse Iran's application for a loan that it needs for the fight against the coronavirus, Iranian President Hassan Rouhani said.
Speaking at a cabinet session on Wednesday, Rouhani warned the IMF against discriminatory behavior towards its members.
"We are paying the International Monetary Fund and the World Bank our share, and part of our reserves are at their disposal, and it is not and will not be acceptable to us if they discriminate against us when considering our application for the loan. It will not be acceptable to the world public opinion either," he underlined.
Many countries and intellectuals in the world have made it clear that the IMF must fulfill its duty, the president said. "We have not asked the (International Monetary) Fund anything over the past 50 years. Now after such a long time of our membership in the Fund that we have tried to keep our money in reserve there, if they do not fulfill their duty under such tough conditions, the world will judge them differently."
Iran has asked the International Monetary Fund for a $5 billion loan to deal with the outbreak of COVID-19.
Governor of the Central Bank of Iran Abdolnaser Hemmati says the IMF's response will be a litmus test for claims about relief aid for containing the disease.