Kal Namak River; Gorgeous Landscape in Tabas Desert
TEHRAN (Tasnim) - Kal Namak or the Salt River of Tabas is a beautiful river in South Khorasan province, eastern Iran.
The salt of this river has no edible, traditional, or industrial uses, but it has given the area a beauty that can turn into a tourist attraction.
As you go from Tabas and approach Mohammadabad County, you step into a region beautified in a white dress of salt crystals. Arranged strikingly next to each other, the crystals draw the attention of nature-lovers.
In Persian, the word Kal refers to a valley or a path of water streams, and Namak means Salt.
The permanent Salt River of Tabas has built up a salt mine on the edge of the seasonal lake of Tabas.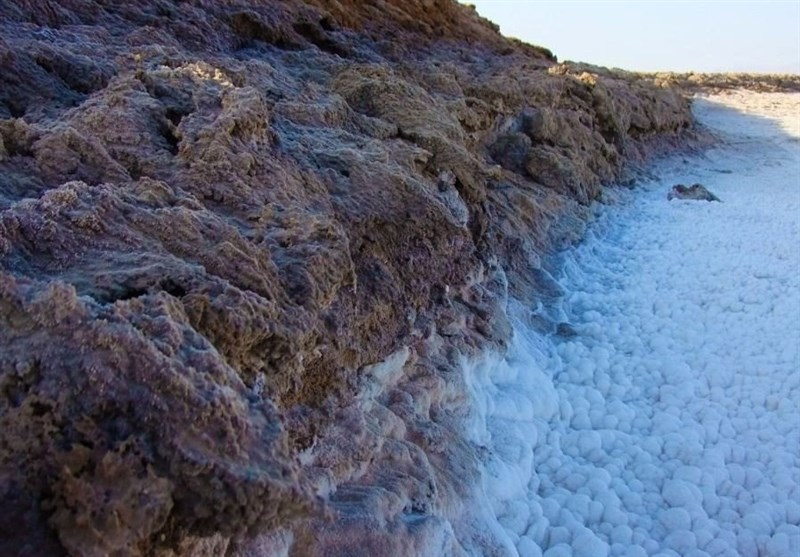 The natural salt here was used by the old people before iodized and packaged salt was invented.
Extreme salt concentration in seasonal rivers and high evaporation in deserts are combined to create such a scene.
Formation of huge and little crystals of salt depends on the pace of evaporation. The slower the evaporation, the huger the crystals.
Whatever you witness in this region goes back to the fourth geologic period.
The best time to travel to this region is in cold seasons. The visitors must make sure to check weather conditions because they might not have a chance to visit the place if it's showery.
The Salt River blows minds of every visitor.
It's a unique experience which might not ever happen again.
Source:IFP News.com