Iran's FM, UN Chief Discuss US Sanctions, Yemen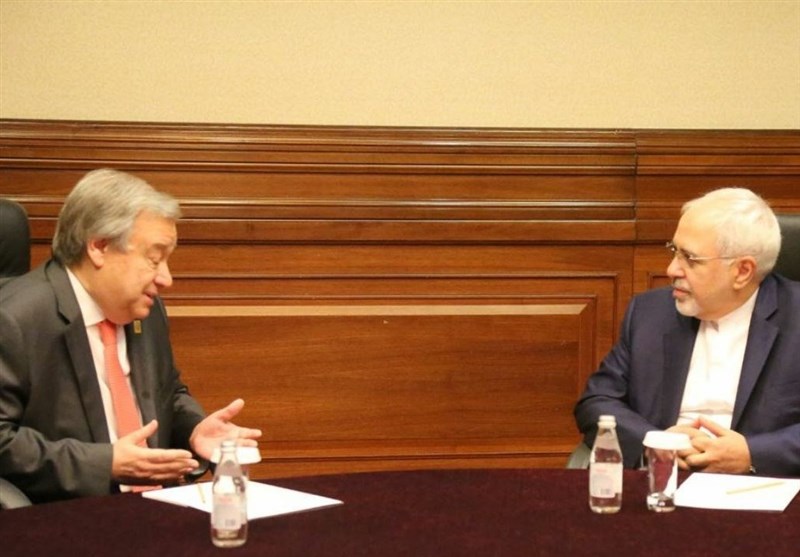 TEHRAN (Tasnim) – Iranian Foreign Minister Mohammad Javad Zarif and Secretary-General of the United Nations Antonio Guterres discussed the hostile sanctions the US government has imposed against Tehran.
In a telephone conversation on Saturday, Zarif and Guterres held talks about the unilateral American sanctions against Iran.
The two officials also exchanged views on the latest developments in Yemen.
Back in March, Zarif sent a letter to the UN Secretary-General, denouncing the US' sanctions as a major obstacle to the Islamic Republic's fight against the coronavirus and urging that such unilateral and illegal sanctions should end.
Zarif emphasized in the letter that despite Iran's scientific capabilities and the commitment that the country's health system has shown to the fight against the coronavirus outbreak, the US' sanctions on legal trade and the preconditions that the United States' authorities have set recently in order to prevent the sale of medicine, medical equipment and humanitarian supplies have posed serious obstacles to the efforts to battle against the COVID-19 outbreak in Iran.