Headquarters Founded to Coordinate Charity Efforts amid COVID-19 Outbreak in Iran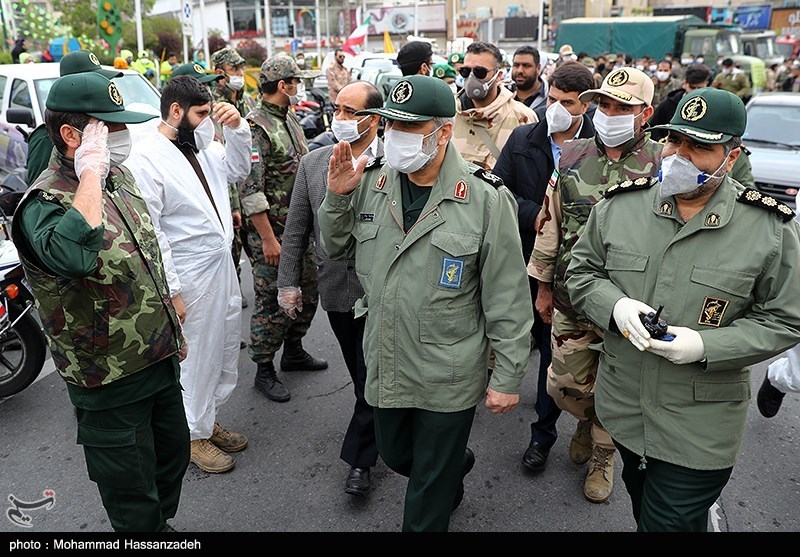 TEHRAN (Tasnim) – The Islamic Revolution Guards Corps (IRGC) initiated the formation of a headquarters to organize aid programs and support around 3.5 million Iranian families affected by the outbreak of the novel coronavirus.
Following the recent remarks by Leader of the Islamic Revolution Ayatollah Seyed Ali Khamenei about the need for helping the needy ahead of the holy month of Ramadan, IRGC Commander Major General Hossein Salami convened the heads of a number of organization to discuss a nationwide scheme to help Iranian families in need.
In the Tuesday meeting, the IRGC chief proposed the idea of establishing a philanthropic institution to coordinate plans for aid programs and "devout help".
The participants in the meeting -including the minister of industry, head of the Mostazafan Foundation, head of Imam Khomeini Relief Foundation, and commander of Basij- agreed to take part in the formation of "Imam Hassan (AS) Headquarters" which will be in charge of plans to organize and implement aid programs to help the needy across the country.
In comments in the gathering, Major General Salami said while the entire world is dealing with the coronavirus pandemic, the Iranian nation is struggling with other viruses at the same time, such as the sanctions, hostile psychological operations, and even the enemy's threat of military action.
Although the coronavirus outbreak has shut down many businesses in Iran and created difficult conditions for people, the prudent recommendations made by Ayatollah Khamenei for "rapport exercise and the devout help movement" have been welcomed by all organizations and provided an opportunity to assist vulnerable groups and mitigate the impacts of COVID-19 on underprivileged people, the IRGC commander said.
He also praised the Iranian organizations for taking part in the Imam Hassan Headquarters initiative, saying around 3.5 million families will receive support in the new scheme.
On Sunday, IRGC Spokesperson General Ramezan Sharif said the IRGC commanders have decided to donate 20 percent of their salaries to coronavirus relief efforts.
The spokesperson for the Iranian administration, Ali Rabiee, has warned that a long-term shutdown of businesses amid the coronavirus outbreak and the government's non-intervention in the labor market policies could result in the unemployment of more than 4 million people in the country.