Iran's Defense Ministry Donates COVID-19 Test Kits to Afghanistan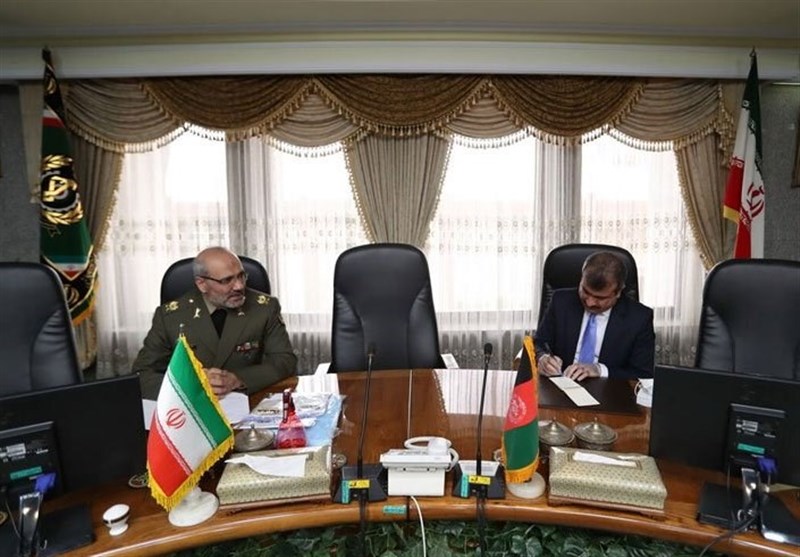 TEHRAN (Tasnim) – The Iranian Defense Ministry provided Afghanistan with a consignment of novel coronavirus diagnostic test kits.
In a ceremony on Wednesday, the Defense Ministry delivered the shipment of medical and health products for diagnosing COVID-19 to the Embassy of Afghanistan in Tehran.
In comments at the event, Director of the Defense Ministry's International Affairs Office General Ahadi said humanitarian aids for people across the world amid the outbreak of coronavirus must be provided regardless of politics.
Highlighting Iran's contribution to regional peace and stability, the general said, "The Islamic Republic of Iran has always stood by its friend and neighbor throughout history and has spared no effort to help the oppressed and Muslim nation of Afghanistan."
Apart from its readiness to supply Afghanistan with the necessary equipment for the fight against the coronavirus, the Iranian Defense Ministry is prepared to share the experiences gained by the military forces with Afghanistan, the general added.
Thereafter, Afghanistan's Ambassador to Tehran Abdul Ghafoor Liwal praised the Iranian Defense Ministry for its assistance, saying humanitarian policies of countries in such a delicate juncture reveal the depth of their friendship and bonds.
In remarks on April 14, Commander of the Iranian Army Ground Force said his units are ready to provide other countries with the experiences in the fight against coronavirus at the discretion of Leader of the Islamic Revolution Ayatollah Seyed Ali Khamenei.