Iran Calls Off Quds Day Rallies, Formulates Substitute Programs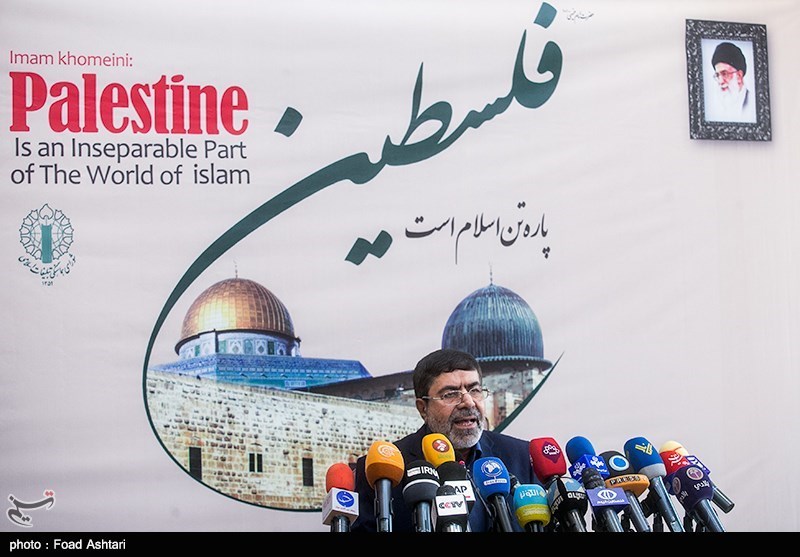 TEHRAN (Tasnim) – Countrywide demonstrations marking this year's International Quds (Jerusalem) Day will be cancelled in Iran due to the coronavirus outbreak, an official said, noting that the event is going to be commemorated with other methods.
Speaking at a press conference on Sunday, head of the Intifada (Uprising) and Quds Center at Iran's Islamic Propagation Coordination Council, General Ramezan Sharif, said this year's Quds Day rallies won't be held since the situation is not normal in the wake of the outbreak of COVID-19.
As many religious sites have been closed and religious ceremonies have been shelved, the Quds Day rallies will not be held this year, he said, adding that a series of other programs will substitute the rallies.
The general also noted that Leader of the Islamic Revolution Ayatollah Seyed Ali Khamenei is going to deliver a speech on the International Quds Day (May 22), and that the organizers of the event will also take advantage of the media and receive messages from anti-Israeli resistance officials.
He said Ismail Haniyeh, the chief of the political bureau of Islamic resistance movement Hamas, or another major figure of resistance will possibly take part in the Quds Day commemorations in Tehran as a guest.
The International Quds Day is an annual event during which demonstrators express their solidarity with the Palestinian people and opposition to the occupation of the Palestinian territories by the Zionist regime of Israel.
The day is seen as the legacy of the late founder of the Islamic Republic of Iran, Imam Khomeini, who officially declared the last Friday of the holy month of Ramadan as International Quds Day back in 1979.