Launch of Iranian Satellite Marks Enemies' Intelligence Defeat: Top General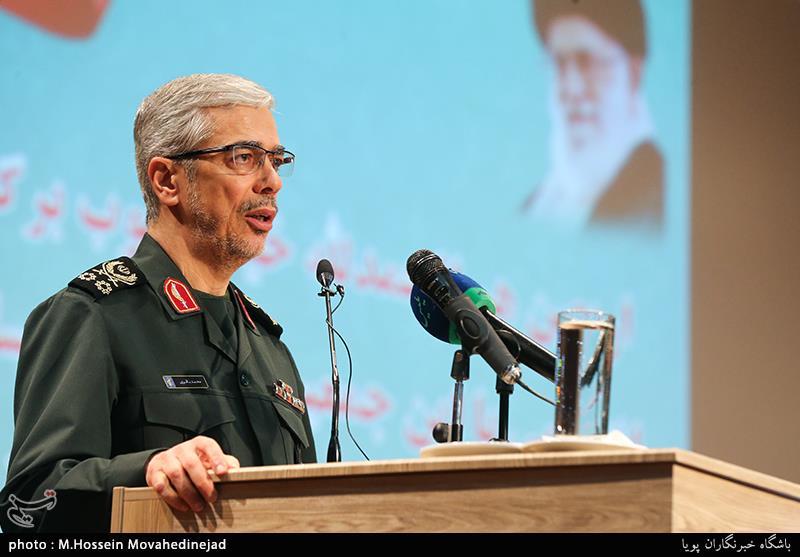 TEHRAN (Tasnim) – The enemies of the Islamic Republic, the US in particular, have suffered a big intelligence defeat following the recent successful launch of an Iranian satellite into orbit, Chief of Staff of the Iranian Armed Forces Major General Mohammad Hossein Baqeri said.
Speaking at a military gathering in Tehran on Saturday, Major General Baqeri said the IRGC's success to launch a multipurpose satellite into the orbit is an outstanding example of smart planning with reliable scientific and technical backings.
The launch of homegrown Noor satellite amid the outbreak of the novel coronavirus shows that while the Iranian Armed Forces are playing a role in the battle with COVID-19, they have not neglected the strategy of boosting the country's power, the general added.
Major General Baqeri also hailed the satellite launch as a prelude to a shift in the balance of power in favor of the Iranian nation.
The great and historical achievement of Iran marked a big "intelligence defeat and scandal" for the enemies of Iran, particularly for the terrorist regime of the United States, the commander noted.
The IRGC successfully put Noor (light) into orbit on April 22. The homegrown satellite was launched with a three-stage satellite carrier, dubbed Qassed (messenger), from a launch pad in Dasht-e Kavir, a large desert in central Iran.
The satellite has been placed into an orbit 425 kilometers above the Earth.