Thousands Line Up for Food Handouts in Massachusetts as amid Coronavirus Crisis (+Video)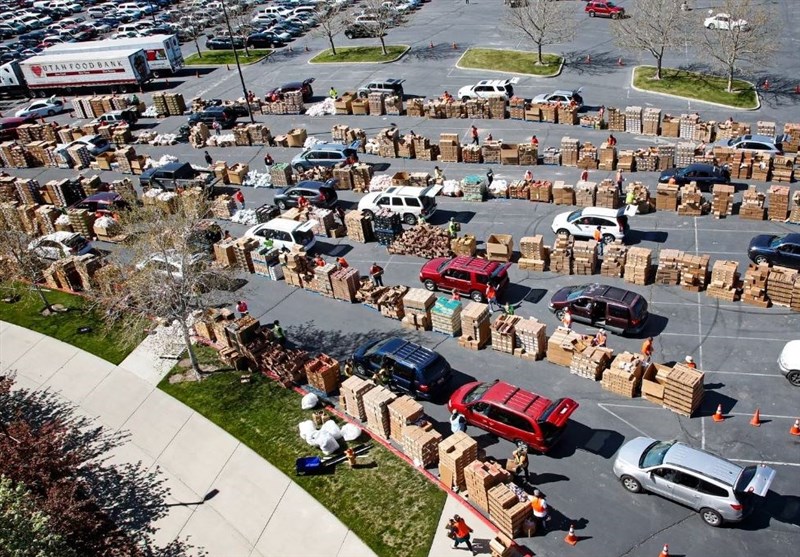 TEHRAN (Tasnim) - A video by AFP shows thousands of people line up for food handouts outside a church in Everett, Massachusetts as Food banks across the US have seen a staggering uptick in need since the onset of the pandemic.
With rising unemployment, due to the coronavirus, thousands in the northeastern US state are struggling to buy food.
In the past month, America's food banks have been completely overwhelmed by demand. In cities like Pittsburgh, San Antonio, and Phoenix, residents have lined up for hours as food banks attempt to address a massive influx of need. Some organizations have been forced to turn people away while others are struggling to maintain the supplies necessary to keep up.
Images of the lines at food pickup points underscore how devastating the economic fallout from the pandemic has been. These photos make visible a long-standing issue: In one of the richest countries on earth, millions still go hungry each day.
According to a 2014 Washington Post report, roughly 46 million people depended on food banks and meal service programs on an annual basis prior to the coronavirus pandemic. And in 2019, about 38 million people used the US Department of Agriculture's Supplemental Nutrition Assistance Program (SNAP), according to the Center on Budget and Policy Priorities.