Train Derailment Injures 5 in Iran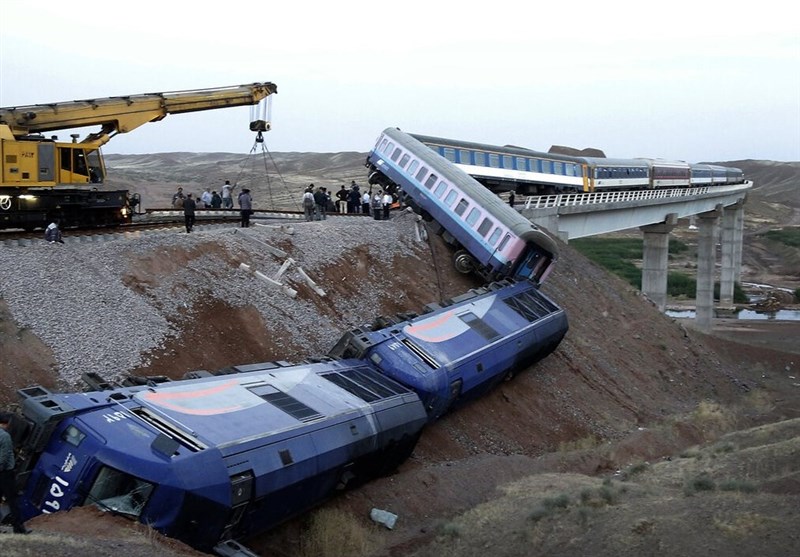 TEHRAN (Tasnim) – A passenger train derailed in Iran's northern province of Tehran on Saturday night, injuring at least five people.
Travelling between the cities of Hamedan and Mashhad, the train went off the tracks near the city of Parand in Tehran Province at 22:50 local time Saturday, caretaker of the rescue and relief organization of the Iranian Red Crescent Society said.
According to Mahdi Valipoor, 45 passengers were in the train, five of whom have been injured and received outpatient treatment.
The train reportedly had 15 crew when the accident happened, in which two cars were thrown off the track.