JCPOA Opponents Seeking to Damage Confidence between Tehran, IAEA: Russia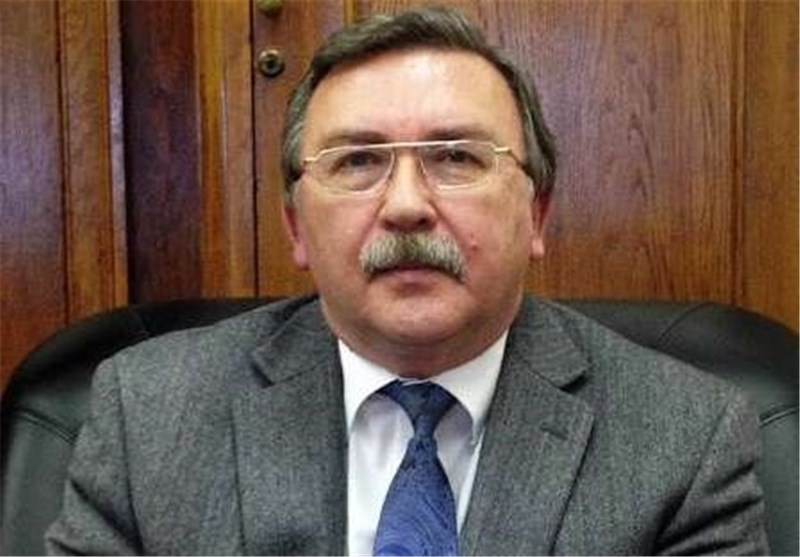 TEHRAN (Tasnim) - Russia's Permanent Representative to the IAEA Mikhail Ulyanov said the opponents of the 2015 nuclear deal between Tehran and world powers are seeking to undermine the "confidence" between Tehran and the International Atomic Energy Agency.
"The purpose of #JCPOA is to restore confidence in exclusively peaceful nature of nuclear program of #Iran. The deal fulfills this task. No sign of military dimension was found. The goal of opponents is opposite- to undermine confidence and cooperation between Tehran and #IAEA," Ulyanov tweeted on Monday.
The landmark nuclear deal had been reached between Iran and five other countries – the US, Britain, France, Germany, Russia and China in 2015. However, in May 2018, American President Donald Trump unilaterally pulled his country out of the JCPOA and later re-imposed the sanctions that had been lifted against Tehran and began unleashing the "toughest ever" fresh sanctions.
An arms embargo imposed by the UN Security Council against Iran - in place since 2006/2007- will be lifted in October 2020, under the world body's Resolution 2231 that enshrined (JCPOA).
However, US Secretary of State Mike Pompeo, whose country is no longer a participant of the nuclear deal, said in April that Washington was considering "every possibility" to renew the ban on selling conventional arms to Iran.
But later, European officials told CNN that the E3 – Britain, Germany and France - would not back the US call for renewing the embargo.
A European source stressed that the countries still in the agreement cannot support the US proposal because the arms embargo's expiration is a formal and legal part of the treaty.