President Raps US Interference in Iran's Fuel Trade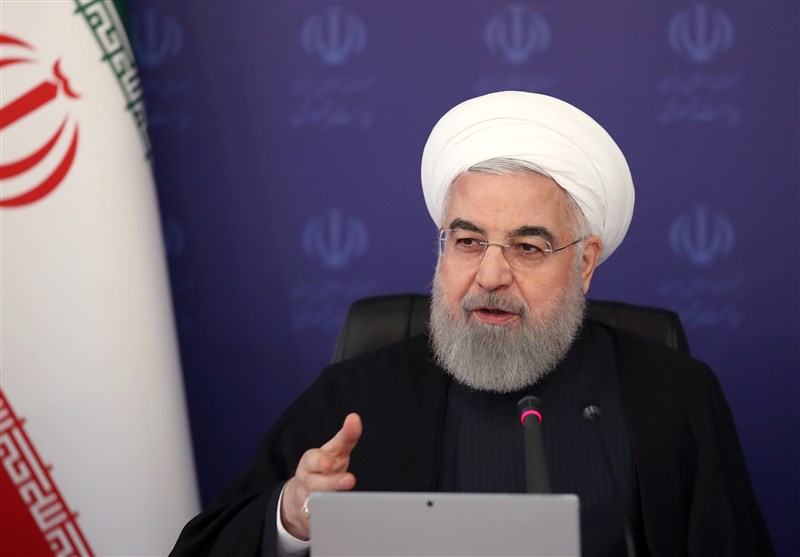 TEHRAN (Tasnim) – Iranian President Hassan Rouhani lashed out at the US government for meddling in Tehran's normal trade with other countries, as several Iranian oil tankers have carried fuel to Venezuela.
In an address to a cabinet session on Wednesday, Rouhani took a swipe at the US for imposing tough sanctions on Iran and meddling in Iran's foreign trade.
"The Americans are seeking to interfere even in normal trade between Iran and a friendly country (Venezuela) in the shipment of an oil product, while it has nothing to do with them and (such interference) does not conform with any law," the president added.
He also said that the strong unity among the Iranian branches of power and the Armed Forces restrained the US from taking an act of aggression against Iran.
Without strong unity in Iran, a similar incident like the 2019 seizure of Iran's oil tanker in Gibraltar could have taken place in the Caribbean Sea, Rouhani stated.
The third cargo of an Iranian tanker flotilla carrying fuel for Venezuela reached the South American nation's exclusive economic zone on Tuesday as the previous two were discharging at state-run PDVSA's ports.
The first Iranian fuel tanker, Fortune, had arrived in Venezuelan territorial waters on Saturday night, despite the continuous US threats to prevent it.