Army Fighting Wildfire in Southwest Iran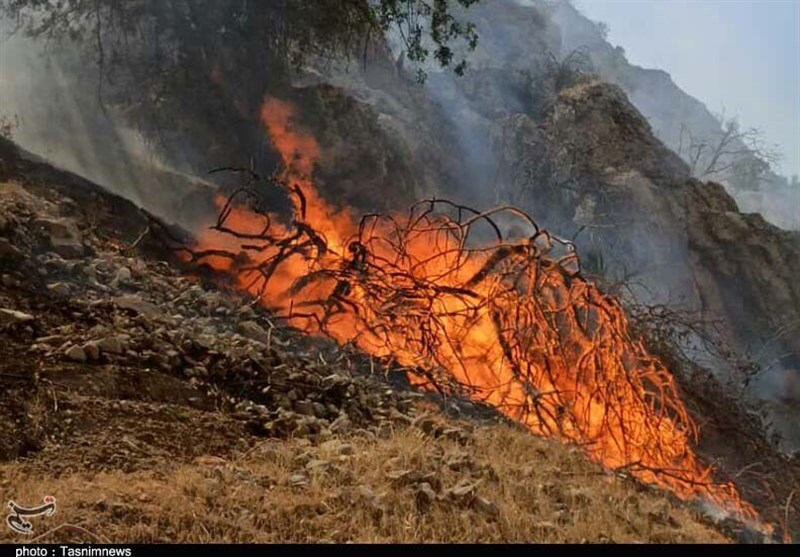 TEHRAN (Tasnim) – The Iranian Army Ground Force has dispatched troops to the province of Khuzestan to help extinguish a wildfire that is burning woodlands in two southwestern provinces.
Deputy Commander of the Iranian Army Ground Forces Brigadier General Nozar Ne'mati said on Friday that disaster response battalions from the Armored Brigade 392 have been deployed to the woodlands near Khasraj county in Khuzestan to put out the wildfire.
He also noted that the military helicopters at the Army Ground Force Airborne Division's airbase in Masjed Soleyman have performed tens of sorties to assist in the operation to control the raging fire in the southwestern provinces of Khuzestan and Kohgiluyeh and Boyer-Ahmad.
In a telephone conversation with the governor of Kohgiluyeh and Boyer-Ahmad on Friday, Iranian First Vice-President Eshaq Jahangiri was briefed on the latest efforts to control the wildfire.
The VP also asked the provincial governor to coordinate plans with Defense Minister Brigadier General Amir Hatami and with the chairman of Iran's Crisis Management Organization to handle the situation by employing firefighting helicopters.
Iranian military forces play a leading role in the rescue and relief efforts during natural disasters in the country. The Army and the IRGC units have saved the lives of civilians in many incidents, such as floods and earthquakes.