Black Couple Violently Forced Out of Car by Atlanta Police (+Video)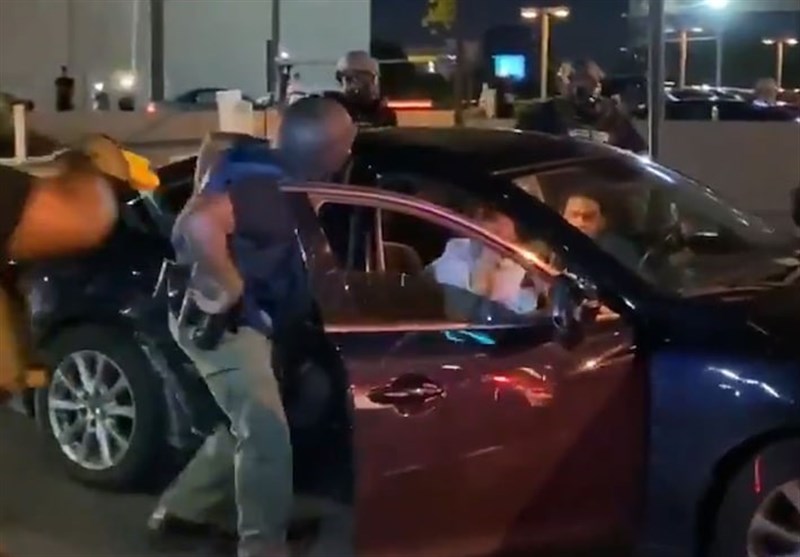 TEHRAN (Tasnim) – A black couple was removed from their vehicle with incredibly excessive force by white police officers in Atlanta, US state of Georgia, for supposedly breaking curfew.
The viral video was captured live on the air Saturday night by CBS46 -- the local ATL affiliate that was reporting on the protests and riots going down Saturday night. During the broadcast, one of the reporters and cameramen began filming a wild encounter on the streets showing a young couple being yanked from their vehicle by riot gear cops.
It's unclear what exactly led up to the altercation, but CBS46's news banner during the segment read "POLICE BEGIN ENFORCING 9PM CURFEW."
More troubling than that is how the officers dealt with them by opening their door, demanding they exit and then resorting to tasering both of them and pulling them out when the man and woman refused. They even broke the windows and slashed tires.
Atlanta's Mayor Keisha Lance Bottoms has announced that two of the officers involved with pulling these two people from their car have now been fired from the force.
Reports ground say one of the officers had been with Atlanta Police Department for 16 years, the other for 20. Mayor Lance Bottoms expressed dismay at the video that has since gone viral.