Thousands Demonstrate in Front of US Consulate in Hamburg against Racism (+Video)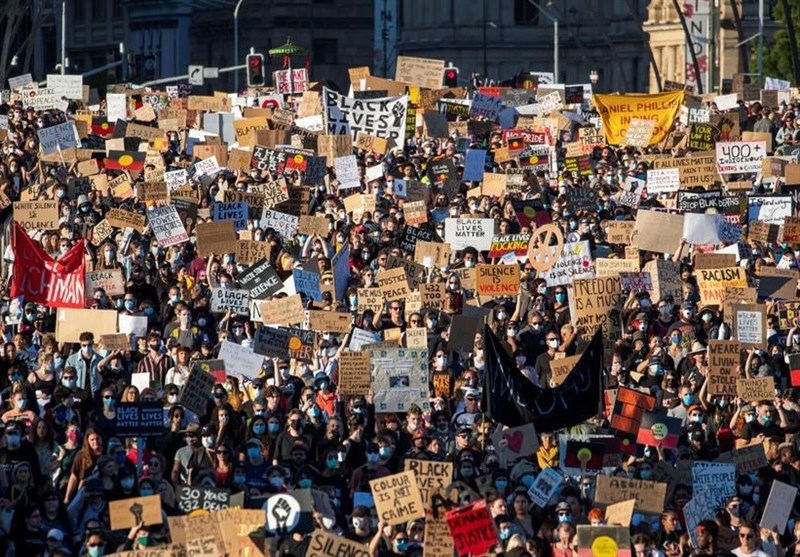 TEHRAN (Tasnim) – Thousands of people demonstrated against racism and police violence in Hamburg on Friday.
Hamburg police have dispersed Black Lives Matter protesters, citing a violation of coronavirus restrictions. Germany held the largest demonstrations over the death of George Floyd outside the US on Friday, DW reported.
Police in the northern German city of Hamburg on Friday intervened in an anti-racism protest, declaring the rally over after just 30 minutes.
Authorities claimed the attendees had violated police instructions to adhere to coronavirus rules such as wearing face masks and maintaining physical distancing.
Around 4,500 people attended the protest outside the city's US consulate along the banks of the Alster river. The event had originally been registered for only 250 participants.
The rally was registered under the slogan: "Justice for Floyd - stop killing blacks - stop the racial terrorism in the USA." Crowds did not immediately disperse following police instructions with photos posted on social media showing people sitting instead on the ground.
In addition to the Hamburg protest, thousands of people rallied in Germany's financial hub, Frankfurt.
Protesters were seen with raised hands in the air, holding banners with slogans such as: "Your Pain Is My Pain, Your Fight Is My Fight."
Police described the Frankfurt demonstration as peaceful and said that those attending had followed the rules introduced to curb the spread of the coronavirus, including wearing face masks.