Pilot Draws Fist in Sky to Support Anti-Racism Protests in US (+Video)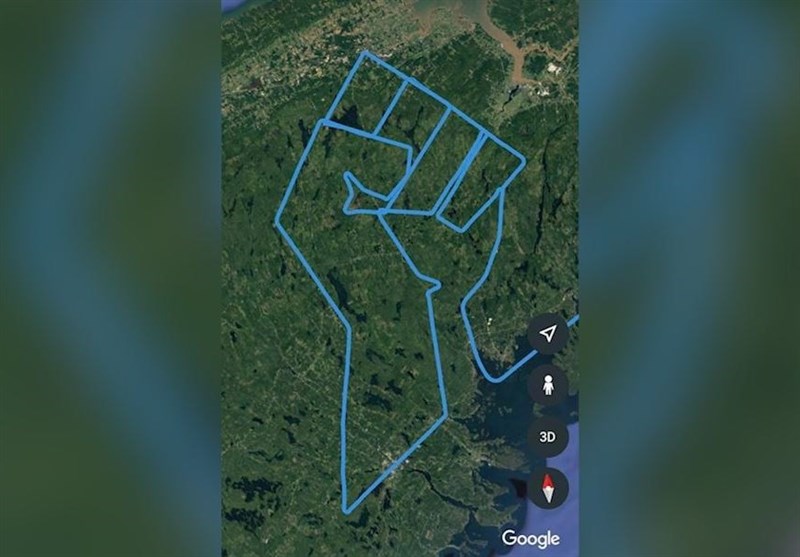 TEHRAN (Tasnim) – A pilot took to the skies over Canadian province of Nova Scotia to pay tribute to George Floyd, in a show of solidarity for the anti-racism movement.
Dimitri Neonakis flew in the pattern of a fist raised in the air, a symbol long associated with movements against anti-Black racism.
The 330-nautical mile flight took 2.5 hours in a single-engine Cirrus SR22, Neonakis said.
The flight path, which took the shape of a clenched fist, was spotted on flight tracking software Flight Aware and quickly shared on social media by some who described it as a "beautiful" show of solidarity.
Neonakis has used the plane to create other images in recent months, starting with a heart after 22 people were killed in Nova Scotia in April.
He uses an app to map out his flight paths, he explained, and it takes four or five hours to draw out the plans.
A historic wave of protests against police brutality and anti-Black racism started in the US after Floyd's death during an arrest in Minneapolis, Minn. on May 25.
Four police officers have been since charged, including Derek Chauvin, who was filmed kneeling on Floyd's neck as he repeatedly pleaded, "I can't breathe."