Former US Ambassador to EU: Trump Reminds Me of Mussolini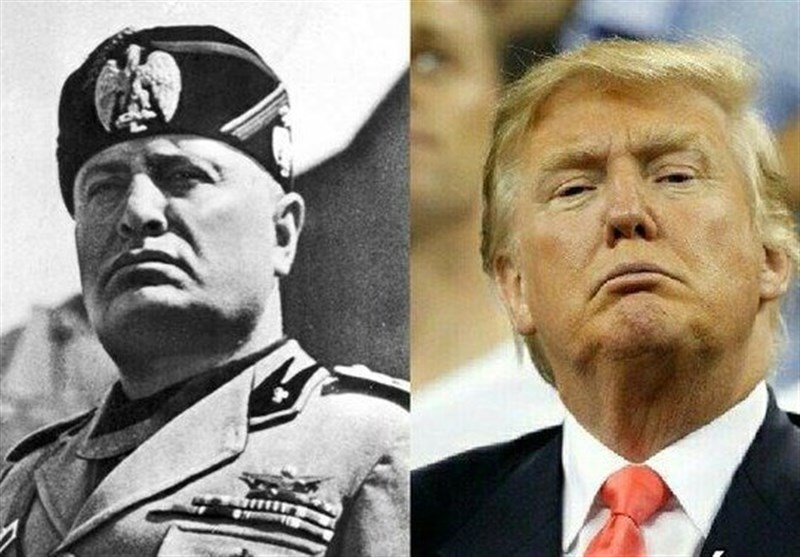 TEHRAN (Tasnim) – Former US Ambassador to the European Union Anthony Gardner said in an interview Monday that President Trump reminds him of former Italian dictator Benito Mussolini.
Gardner told Jack Blanchard, the editor of Politico's London Playbook, that he is "troubled" by Trump's "language" and "playbook."
"For a couple of years, I was troubled by many things that Donald Trump shares with Benito Mussolini, someone my Italian grandparents fled from in 1938," Gardner said in the interview, The Hill reported.
Gardner, who served as ambassador under former President Obama, also commented on Trump's reaction to the protests over police brutality and treatment of minority populations following George Floyd's death after a Minneapolis police officer knelt on his neck during an arrest as Floyd told him he could not breathe.
"It's very disappointing, very dispiriting to have a president of the US who is openly fomenting and inciting racial divisions in order to energize part of his base," he said.
The former ambassador said he is "glad" officials like former Defense Secretary James Mattis and former White House chief of staff John Kelly spoke out against Trump amid the protests. But he added that he doesn't "welcome those statements in the sense that those people served this president."
"To me, quite bluntly, they are accomplices," he said.
"So while I am glad they are saying what they are saying, it comes too late," he added later.
Gardner said he is backing Joe Biden's presidential campaign, although he acknowledged that young voters aren't excited about the presumptive Democratic nominee. But he said Sens. Bernie Sanders (I-Vt.) and Elizabeth Warren (D-Mass.) were "unelectable" in the US.
"I am convinced he's the right person," Gardner said, referring to Biden. "I am going to do everything I can to make sure we get a change in November."