Enemies Afraid of Iran's Missile Power: Defense Minister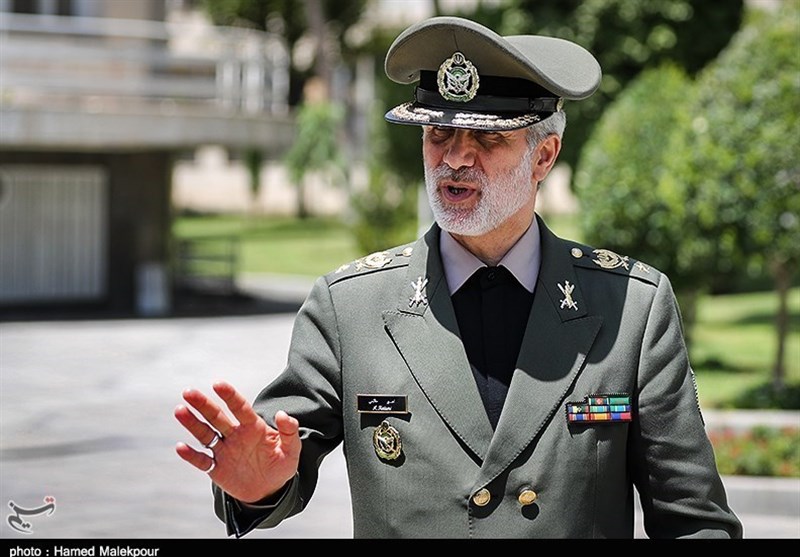 TEHRAN (Tasnim) – Iranian Defense Minister Brigadier General Amir Hatami highlighted the country's great progress in the military industries, saying the enemies are frightened of the Islamic Republic's missile capabilities.
Commemorating the 38th anniversary of martyrdom of Iranian commander and scientist Mostafa Chamran, General Hatami said Iran's defense industry has made such great progress after victory of the Islamic Revolution that the country has gained self-sufficiency in manufacturing a broad range of equipment for ground, naval and aerial warfare, proportional to the threats.
The enemy is too frightened of Iran's defense power and military might, particularly its missile capabilities, the minister noted.
He further denounced the cruel sanctions as a strategy adopted by the arrogant powers and enemies to restrict and undermine Iran's military power and progress.
Iranian officials have repeatedly underscored that the country will not hesitate to strengthen its military capabilities, including its missile power, which are entirely meant for defense, and that Iran's defense capabilities will be never subject to negotiations.
In February 2018, Leader of the Islamic Revolution Ayatollah Seyed Ali Khamenei called for efforts to maintain and boost Iran's defense capabilities, hitting back at the enemies for disputing the country's missile program.
"Without a moment of hesitation, the country must move to acquire whatever is necessary for defense, even if the whole world is opposed to it," Ayatollah Khamenei said at the time.