US Seeks to Seize Gasoline in 4 Iran Tankers Bound for Venezuela: Report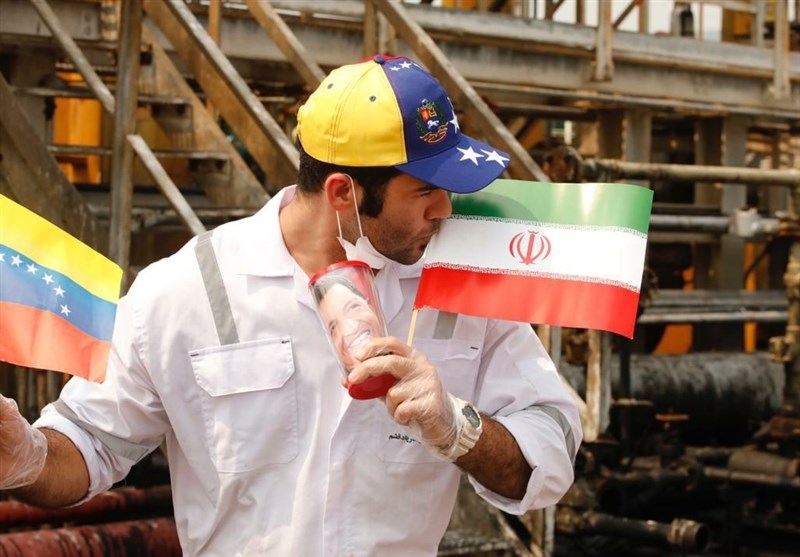 TEHRAN (Tasnim) - US prosecutors have filed a lawsuit to seize the gasoline aboard four tankers that Iran is shipping to Venezuela, the latest attempt by the Trump administration to increase economic pressure on the two US foes, a report said.
In the civil-forfeiture complaint, the federal prosecutors aim to stop the delivery of Iranian gasoline aboard the Liberia-flagged Bella and the Bering, and the Pandi and the Luna, according to the lawsuit, first reported in the Wall Street Journal. The suit, filed in the US District Court for the District of Columbia, seeks to deter future deliveries.
US District Judge James Boasberg issued a warrant for the seizure of the more than 1.1 million barrels of gasoline in the four tankers, based on probable cause that the fuel is forfeitable, the US Justice Department said on Thursday.
The ships carrying Iranian gasoline engaged in ship-to-ship transfers to evade sanctions, the lawsuit said. The Pandi, for example, engaged in such a transfer in Port Khalid in UAE to load the Iranian gasoline surreptitiously, it said.
It was not immediately clear whether or how the Trump administration would move to seize the gasoline. The US government must prove the fuel is forfeitable under law in a civil proceeding for it to seize it permanently.
Last year the Trump administration tried to stop a tanker carrying Iranian oil called the Adrian Darya, formerly known as Grace 1, by blacklisting it and issuing a warrant for the seizure of the crude. The oil was eventually delivered to Syria.