No Service in Government Offices for People without Face Mask: Iran President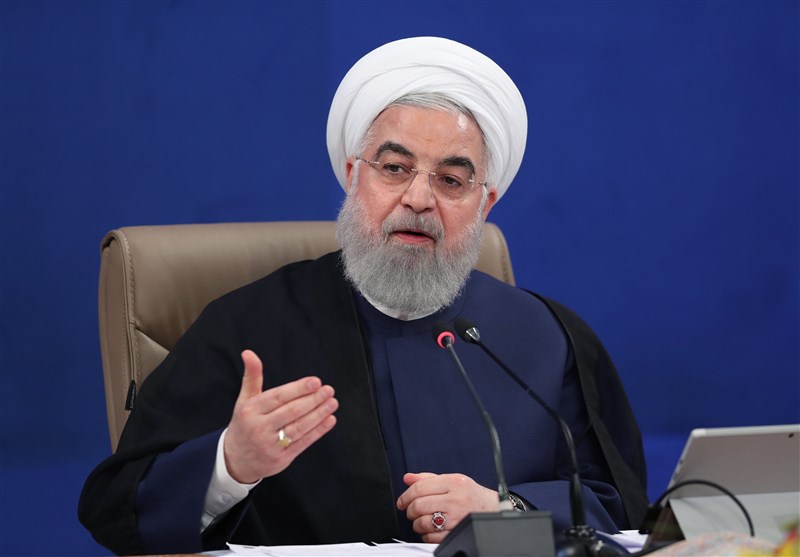 TEHRAN (Tasnim) – President Hassan Rouhani said government offices across Iran will not offer any service to people refusing to wear face masks as of July 5 as part of strict regulations to contain the spread of the coronavirus.
In comments at a Saturday meeting of the Coronavirus Fight National Headquarters, Rouhani said wearing face masks in all public places will be obligatory as of tomorrow.
People without masks will not receive services at any organization and institution, he noted, adding that government employees will also be barred from entering offices if they refuse to wear masks or observe the health regulations.
The president also emphasized that hiding the coronavirus infection is a violation of rights of others, saying anybody aware of contracting COVID-19 is duty bound to inform others on humanitarian and religious grounds.
Elsewhere in his remarks, Rouhani praised the Health Ministry and all Iranian medical staff for their great job in making efforts to tackle the pandemic.
The death toll from the novel coronavirus and the number of new cases of infection in Iran have risen sharply in recent weeks after the reopening of businesses and public places.
The death toll from COVID-19 in Iran has exceeded 11,200 and the total number of coronavirus cases has reached 235,429.
An official from Iranian Judiciary said in March that according to the country's regulations, making any threat to public health is a crime and those aware of being infected with coronavirus and hiding it will be jailed for at least one year.